Posted by Alice King on 23rd April 2021
Are you looking to renovate your home, making a conversion in your attic or looking for a replacement window?
Our Window Butler is designed to help you find the perfect windows for your project, making the process simple, easy and enjoyable.
Work your way through the Window Butler, choosing from the options that best suit your project and meet your desires. These questions may ask your preference on window finish, whether you want an unobstructed view and how many days you need the window by.
example: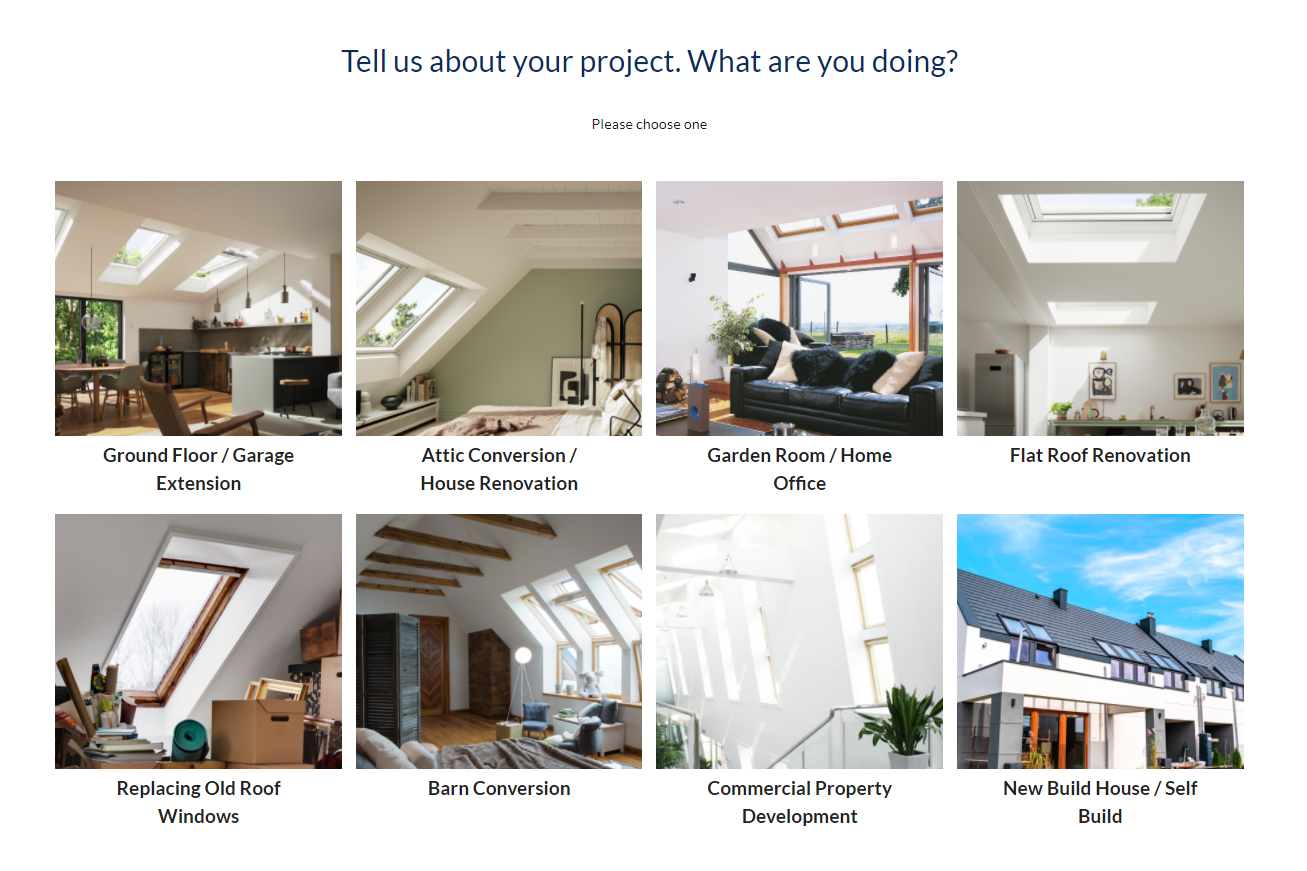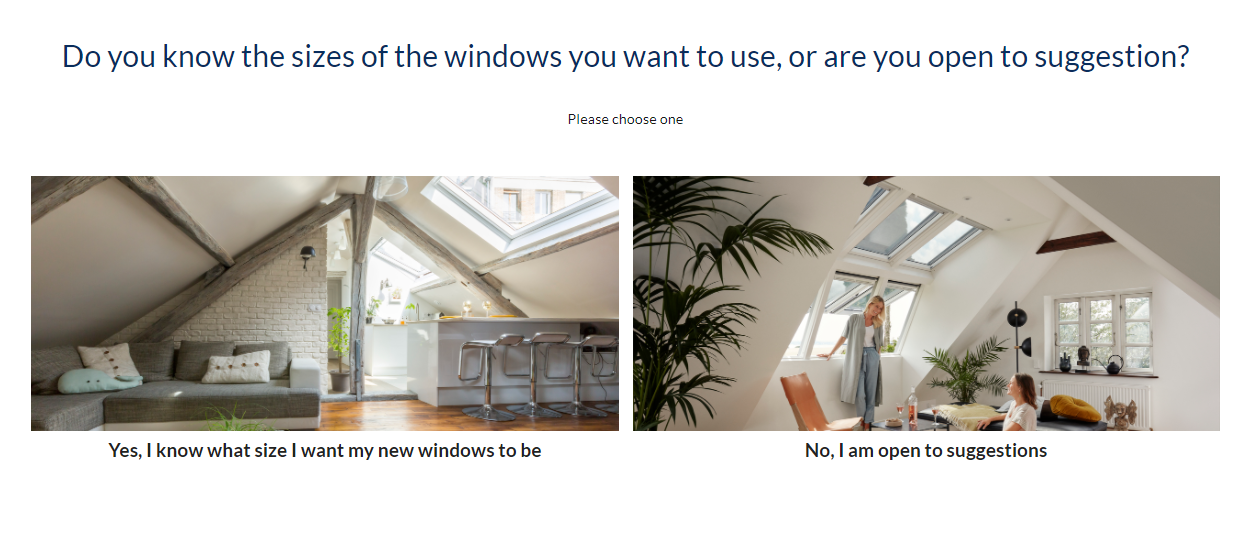 You will then be taken to a contact form where you can fill in extra details about your project and window requirements. Once you have confirmed this we will get in contact with you at the soonest convenience.
After this the Widow Butler will take you to a results page, where you can can find your perfect window. Add this to your cart or click on the product to find out more informtion.