Posted by Becky Graham on 10th September 2018
Although we specialise mainly in roof windows, we also supply a wide range of Crystal vertical windows and doors. Crystal windows give you full choice of how you want your home to look, letting you choose a window to suit your home perfectly.
All the Crystal products we supply are bespoke, meaning they are made to measure. This ensures the windows will fit in perfectly with minimal disruption, as long as they are measured correctly. For help on how to measure for your Crystal windows and/or doors you can check out our blog post below.
PLEASE NOTE: As Crystal products are all Bespoke (made to measure), they are non-returnable, so ensure that you are 100% happy with your order before you place it.
Why choose Crystal?
Made to measure – you can find the perfect window or door for your home and have it almost any size you would like.
Range of different colours available to ensure it blends in seamlessly to the surroundings.
Made from PVC-U which means your new windows will be maintenance-free while still maintaining a modern finish.
Energy Efficient – C energy rating, low E doubled glazed glass units to reduce heating bills and brush seals around the openings allowing for exceptional draught proofing.
Environmentally friendly – Choosing a PVC-U finish in comparison to timber is more environmentally friendly as most of the PVC-U windows can be recycled over and over again to produce new windows.
The styles of windows are endless and the choices to suit your home are bigger than ever before!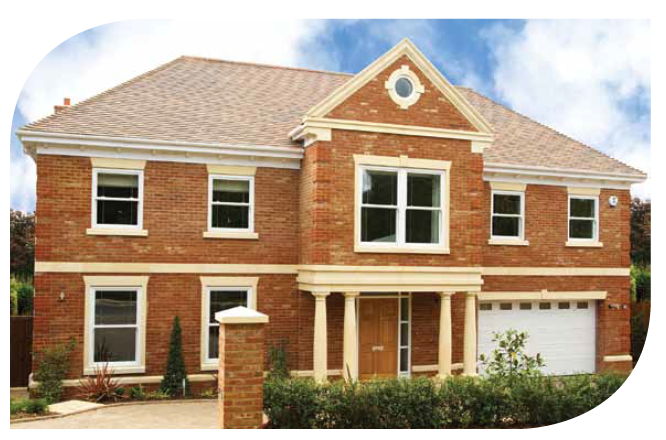 It has never been easier to create your ideal window/door…
With there being such a massive choice from Crystal it can be difficult to know what you want and what would look good in your home. With the Crystal Windows and Door Configurator there are 6 easy steps to go through to creating your ideal window(s) and/or door.

Step 1: Choose your desired product from our range of Crystal Products – you can choose from PVC Windows, to Roof Lanterns, to sliding windows and many different doors.
Step 2: Choose which style you would like from the desired product you chose previously.
Step 3: Insert the measurements you require for your chosen Crystal Products. The configurator will ask for the overall width and overall height.
Step 4: Here you change the colour of the product and the handle, as well as the glazing type and any additional features you might like to add.
Step 5: Review your order to ensure everything you have is correct. PLEASE NOTE: As they are Bespoke products, they are non-returnable, so we emphasise that you ensure everything is correct at this stage.
Step 6: Confirmation. Enter your details and you will receive a quote to your email address and you can submit your order to be placed.