Posted by meggie Douglas on 19th March 2015
Let YARD help light up your home!
At YARD we like to put our customers at the forefront of everything we do and make the process of buying roof windows as straightforward and stress-free as possible. As a result, we have worked hard to create the new YARD Design Tool to make it easier for you to select the VELUX roof window that suits your needs best.
What the YARD Design Tool can do for you is guide you through the myriad of VELUX roof window options available to you. Simply follow our simple steps to drill down and choose between different opening types, interior finishes, glazing options for optimum energy performance, control systems and the correct flashing solution for your roof type.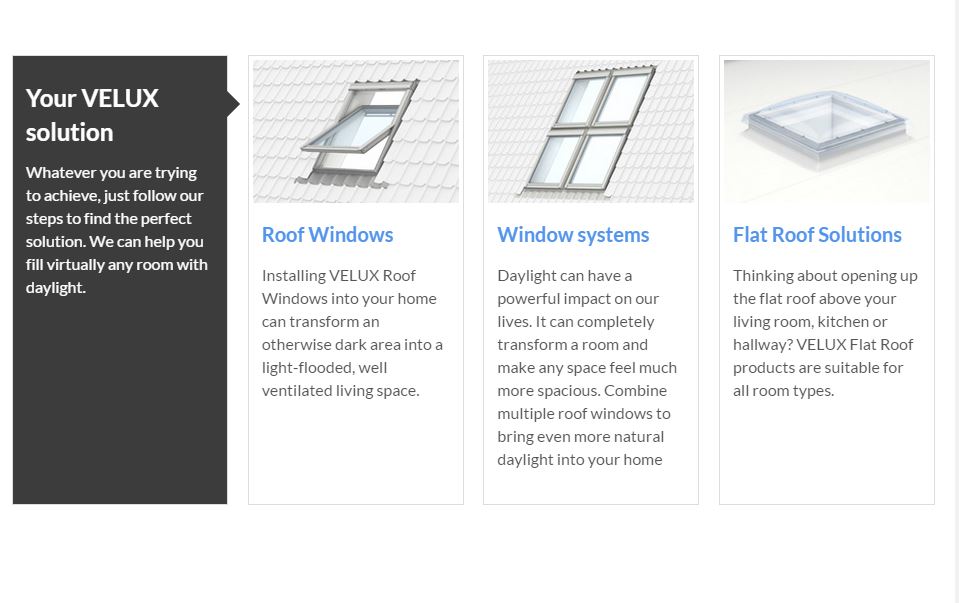 So go on, no matter the size of your project, be inspired - give the Design Tool a go today and see how easy it is to find the right solution for your home.
If you have any feedback on the YARD Design Tool, do let us know; we'd love to hear from you.
Give us on a call on 01786 357 252 or email us at sales@yarddirect.com