Posted by James Fraser on 13th July 2017
Did you know?
The glazing in the easiest way to increase the performance of your roof window. With this guide, you can discover exactly which glazing does what and which one would suit your exact requirements.
Choose from Standard Double Glazing (70 pane) for maximum safety and energy savings. Noise Reduction Glazing (60 pane) for rain noise reduction and solar protection. Triple Glazing (66 pane) for increased energy-efficiency with an anti-dew and easy-to-clean coating. Triple Glazed Noise Reduction (62 pane) for premium heat insulation and rain noise reduction. Opaque Glazing (34 Pane) for Premium privacy. And finally, Greater Security Glazing (70Q Pane) for total peace of mind.
This guide provides in-depth details on the 4 most common glazing types: 70 pane, 60 pane, 66 pane and 62 pane. For further information you can check out our other blog on glazing.
Glazing Technical Values

Please note: Thermal Improvements such as a lower U-value (UW) can, for some variants, be obtained with frame insulation collar and/or recessed installation.
Glazing Structures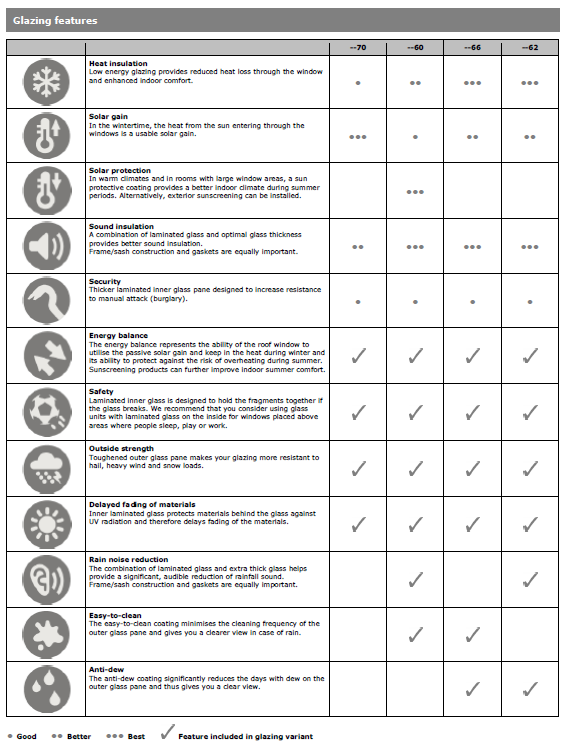 If you have any further questions after reading this guide, feel free to contact VELUX directly on 01592 778 225.