Posted by Becky Graham on 7th June 2017
Although made to last for years, often older VELUX windows can wear out or break and it is a good idea to update your roof windows. When it comes to insulation and energy efficiency, an old roof window, even in a good condition, is no match compared to a modern VELUX roof window.
Benefits of replacing your old VELUX windows:
Increased and improved insulation and energy efficiency.
More attractive design and better integration.
Allows more daylight and fresh air into your home with the larger glazing areas.
Increased comfort in your living space with improved sound reduction.
Easier than you may think – can be done in little as 4 hours.
A better indoor climate.
Minimal disruption.
Work can be carried out from the inside – no need for external scaffolding.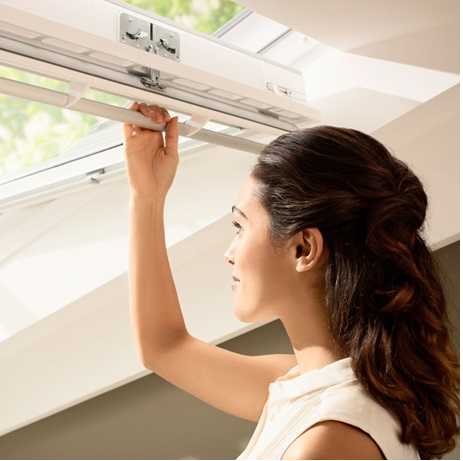 Save your time and money with VELUX replacement flashings
In most cases, replacement flashings can be used when replacing your old VELUX roof windows, meaning there is minimal disruption while the work is being carried out.
EL and EW single replacement flashings are essential when replacing older VELUX Roof Windows which are manufactured before April 2001. Using these replacement flashings means you can replace your old roof windows without disturbing the interior finish of the room – saving you a lot of work!
To increase the already high thermal efficiency on all VELUX roof windows, you can add on an insulation collar (BDX). This insulates the roof window frame, reducing heat loss and eliminating cold bridges. The BDX also includes a BFX underfelt collar, which ensures a weather-tight seal between the roof and the roof window. These add-ons make insulating and installing the roof window a simple process.
If you have any further questions on replacing your VELUX windows, you can contact VELUX directly on 01592 778 225.