Posted by Becky Graham on 24th November 2017
It can be a bit daunting when it comes to replacing an old flat roof window or knowing where to start with a new installation. However, VELUX have a great selection of styles and sizes so regardless of your project VELUX will have a flat roof window that will suit your needs.
If you're only looking to bring daylight in, then the VELUX CFP flat roof windows are ideal. You have four top cover options with these; clear polycarbonate dome, opaque polycarbonate dome, flat glass cover, curved glass cover. All options provide excellent sound insulation from rain and hail and are incredibly energy efficient.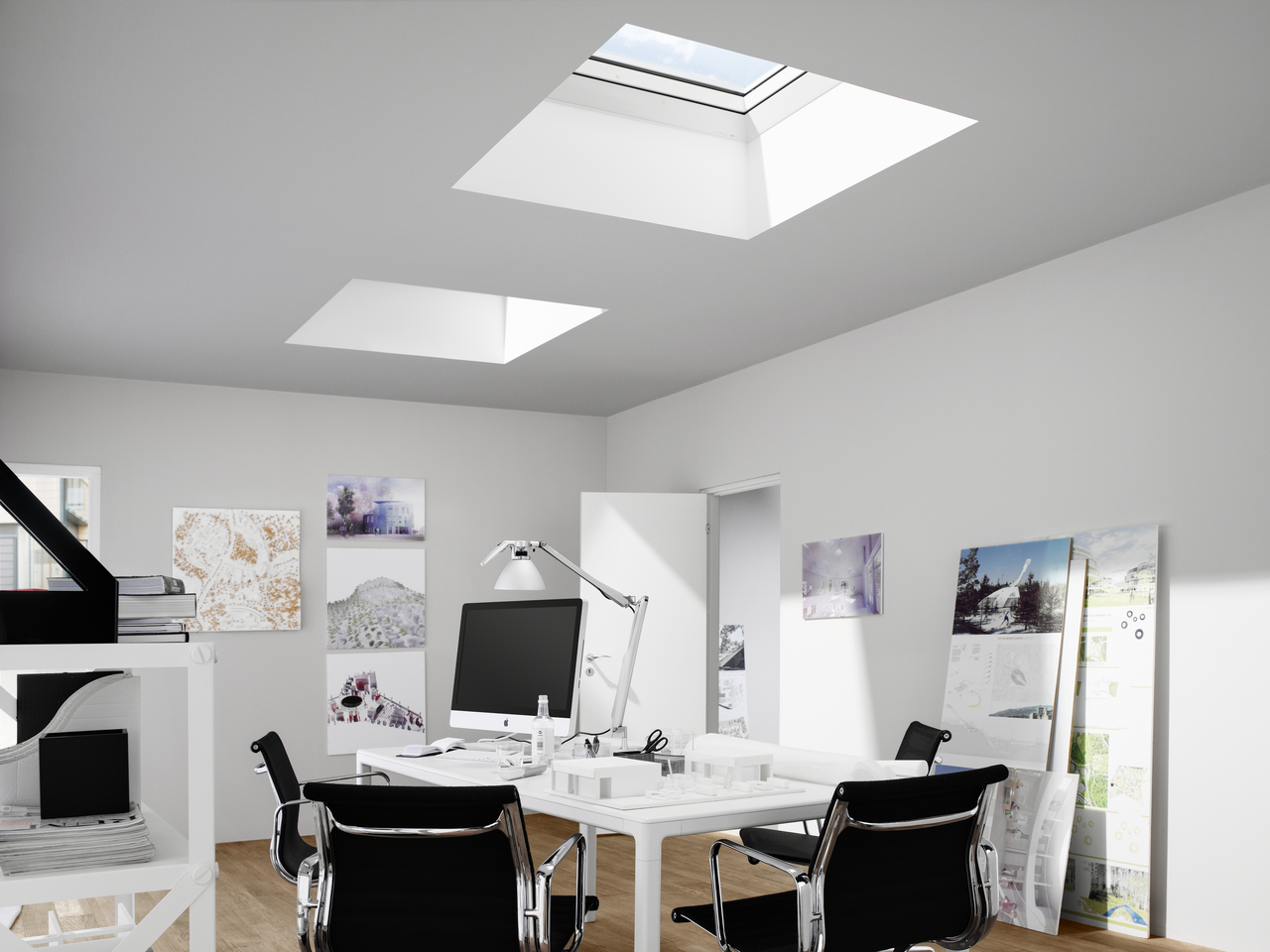 If you need light and ventilation the VELUX CVP electric windows are the high-end option. These are available with all the top cover options. It includes a KLR touchpad to open and close the window. You can also program the touchpad to open and shut at certain times and if that wasn't it enough a rain sensor is included.
The CVP 0073U manual opening base also allows ventilation without the price tag. You can open by hand, but it includes a winder pole that screws into the base so enables you to open the window if out of reach. However, this option is only compatible with the polycarbonate dome covers and has a longer delivery time.
Hopefully you now know what base you want CFP Fixed, CVP Manual or CVP Electric. Now you need to decide on what top cover to go for.
If budget is tight the polycarbonate domes are the cheapest option. They come in clear or opaque and are suitable for roof pitches between 0-15 degrees. Available in 9 sizes including the 150x150cm option which the glass covers don't come in. Also, the polycarbonate material is extremely robust and efficient against extreme weather.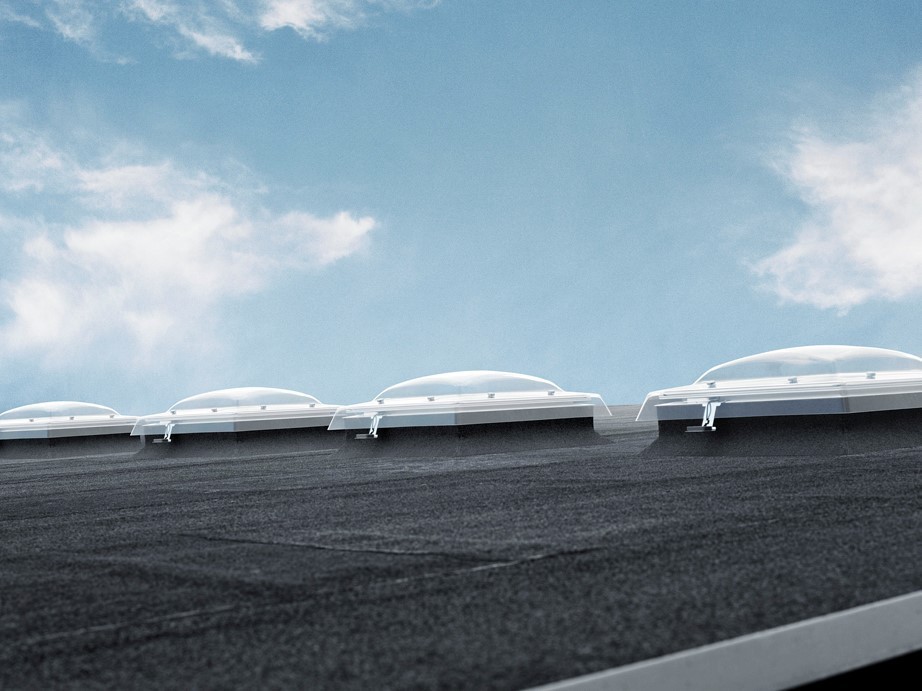 If you want a more modern look you'd be best choosing either the flat glass or curved glass cover. The flat glass cover has a streamline finish that would fit in with most buildings. It's suitable for roof pitches between 5-15 degrees to allow rain to drain off. The glass is scratch free 4mm tempered for greater durability.
The VELUX curved glass rooflight is new for 2017 and features the unique CurveTech curved glass shape which not only makes it really stand out but it's practical too allowing rain to drain off even at 0 degrees.
Hopefully this has made it a bit easier to decide what flat roof window you need. However, if you have any questions please contact us on 01786 357 252 or use our live chat.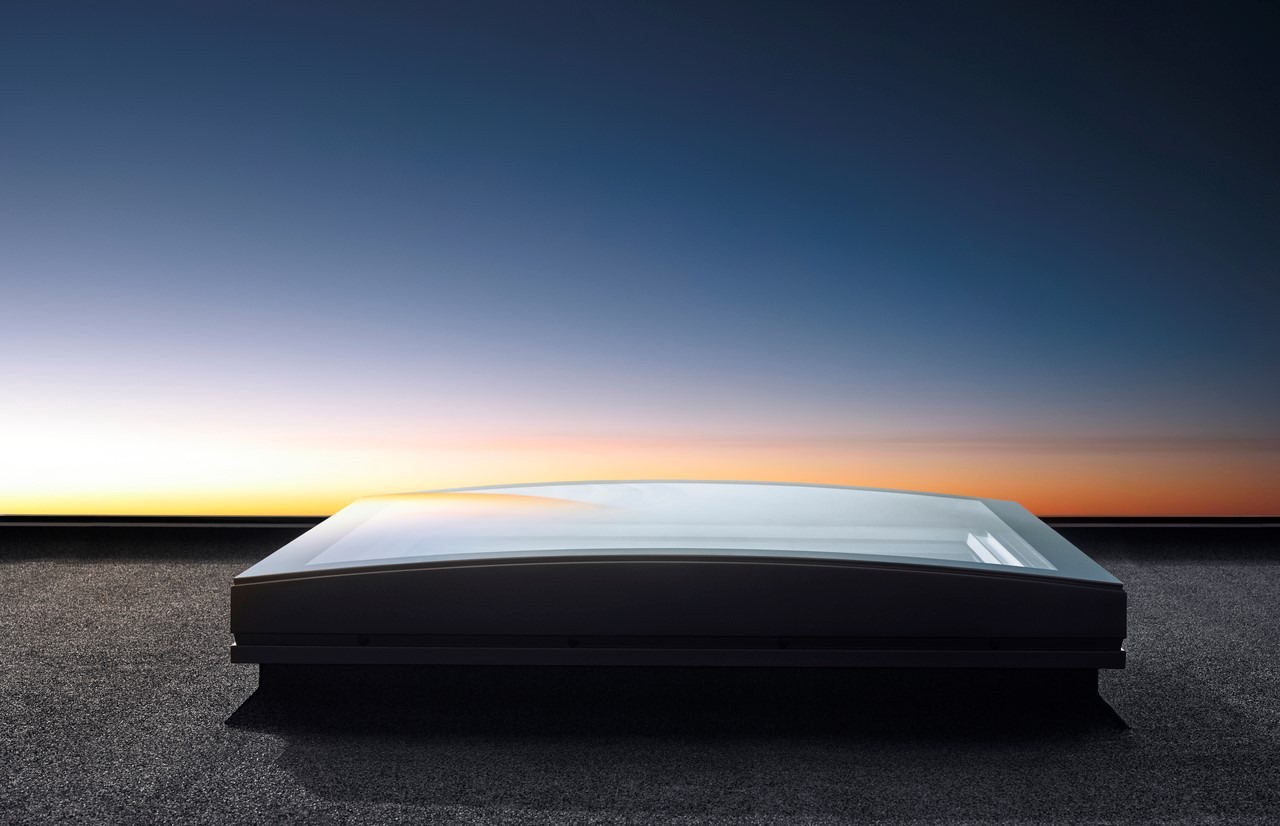 We also have a range of flat roof access windows if you need to access the roof or for emergency escape purposes, smoke ventilation systems, flat roof sun tunnels and electric/solar blinds.
Don't forget there's upto £30 rewards available on every VELUX flat roof bought by the end of the year. Sign up for the VELUX rewards here.