Posted by Becky Graham on 18th July 2018
Imagine being able to watch the sunset or sunrise from the comfort of your own home? Stepping out on to a balcony and being greeted with unobstructed views and fresh air. With the VELUX CABRIO® Balcony you can transform your home in just seconds and turn a regular roof window into an instant balcony whenever you feel like it.
The innovative and sleek design of the VELUX CABRIO® Balcony opens in seconds to flood in the air and light into the room and really adds the WOW factor to your home. With this personal balcony, you are brightening up your room, even when the window is closed.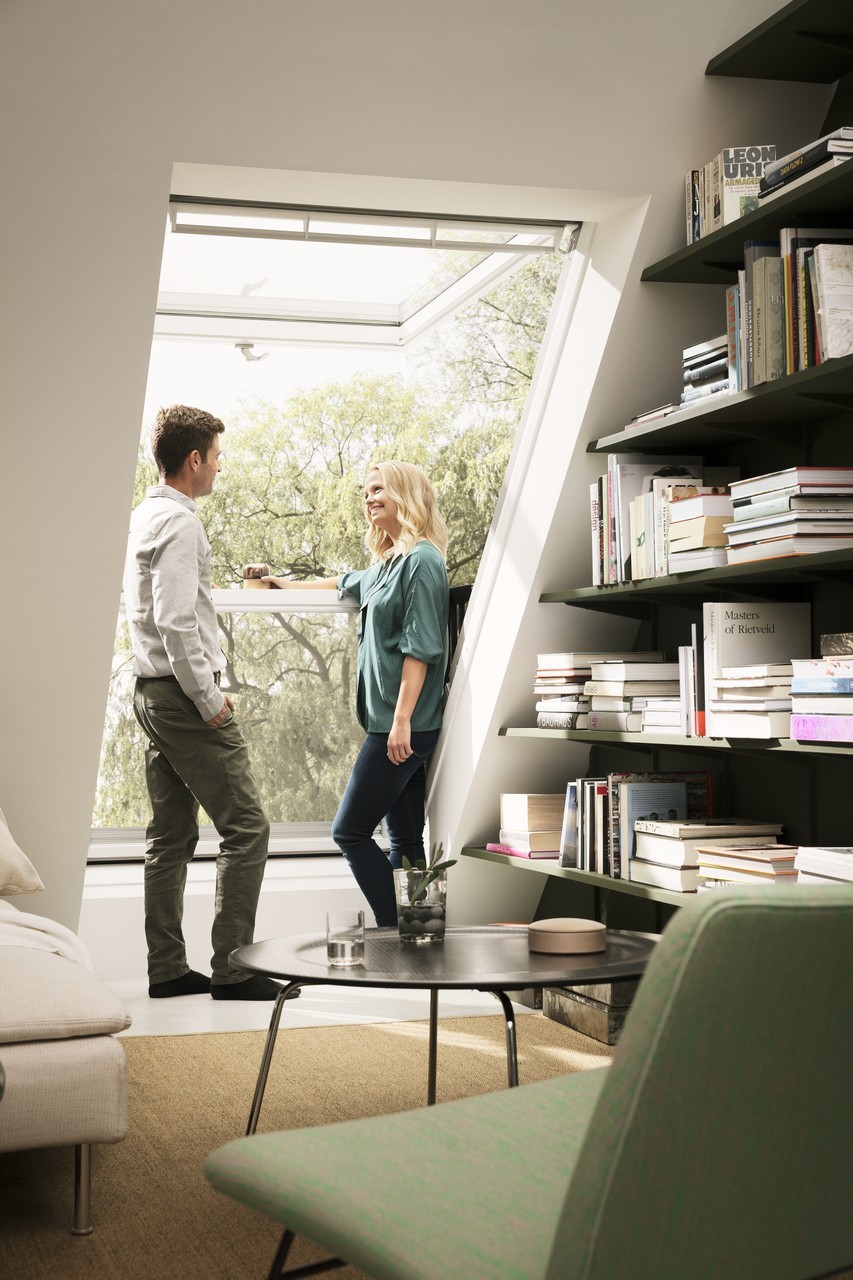 The VELUX CABRIO® Balcony comes with triple glazing and includes a laminated inner pane for safety with a toughened outer pane. With an easy to clean and anti-dew coating on the pane, the CABRIO® Balcony stays cleaner for longer and reduced number of hours in which external condensation is present!
The upper section of the balcony is top-hung and opens outwards whilst the bottom section unfolds easily into a beautifully glazed balcony with side railings. You have the choice between a single, double, or triple VELUX CABRIO® Balcony, so there is sure to be something to fit perfectly into your home.
Please note: All top sections of the window will open, but only ONE section of the lower part of the double and triple balconies will open.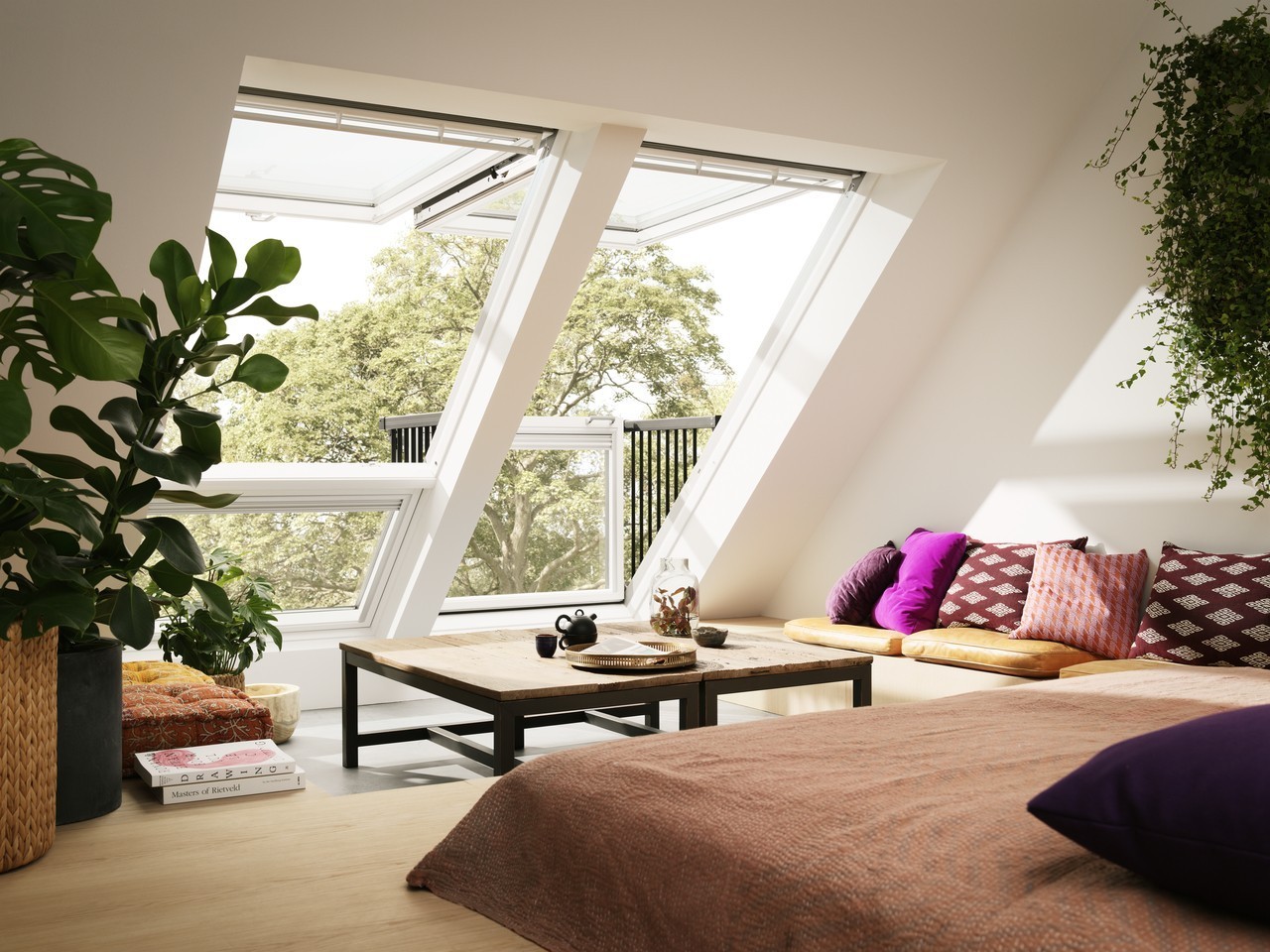 Did you know? You can put two single VELUX CABRIO® Balconies side by side, meaning the bottom sections of both windows will open. This will increase the daylight coming in to the room and expand the view looking out.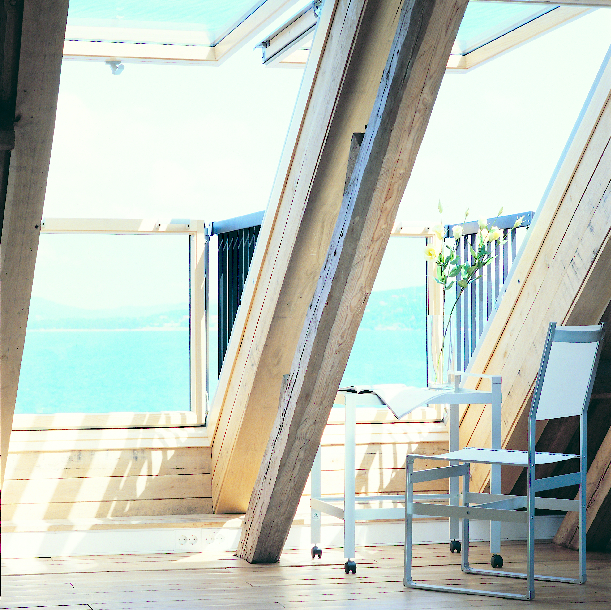 So why not opt in for the taste of luxury in your home today? If your roof pitch is between 35-53˚, you can maximise the space and potential of your home and enjoy the outdoors from inside your home, with the VELUX CABRIO® Balcony.