Posted by Becky Graham on 21st June 2017
Needing a little inspiration? With the VELUX design tool you can discover the perfect solution to transform your home today and fill any room with daylight.
Quick, simple, and easy to use, our unique VELUX design tool helps you with whatever you are trying to achieve. You simply need to follow the steps to find your ideal solution and create the WOW factor in your home in minutes.
Be spontaneous and extend your VELUX sloping roof window with a stand out, vertical element. As the windows stretch nearly all the way to the floor, it ensures you have a magnificent view and open up your living space greatly. Pictured below, you can see exactly just how much the vertical element instantly opens and brightens up any room.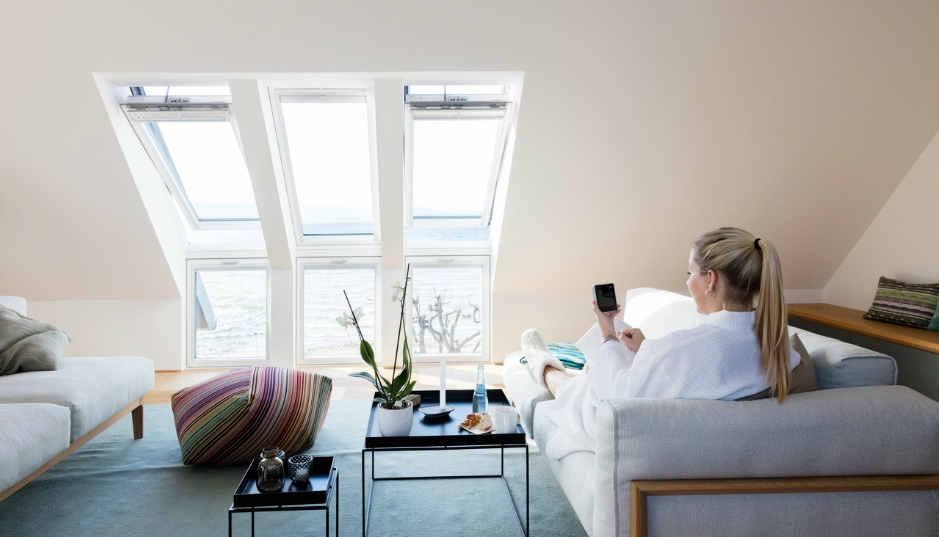 Just click on the Design Tool button (see below for what the button looks like) located on our home page or on any VELUX product page to start creating your ideal home and living space today!