Posted by Becky Graham on 20th April 2017
It can often be confusing which parts are what and where they are in the box when you receive your VELUX window. This post will show you exactly how your window and flashing will arrive in the packaging and where the parts are within the box.
All your parts will come in the one large window box, however the Top Cover (Part 6) is packaged in its own box at the head of the window and the Installation/Fixing Brackets are packaged in their own box at the bottom of the window.
See photos below for a more accurate idea.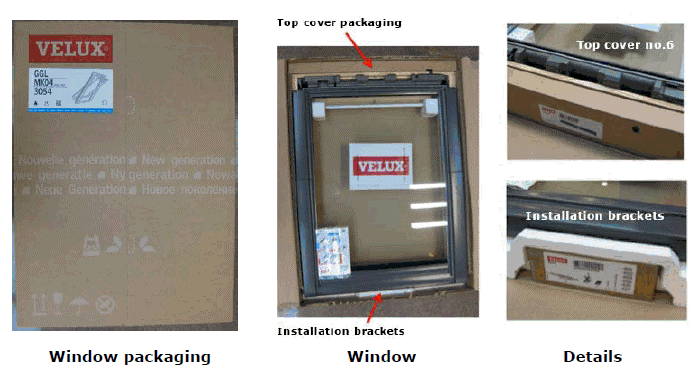 A further in-depth diagram below allows you to see exactly which parts are what and where they will be in the packaging of your window.