A CABRIO balcony window is an innovative roof terrace system which opens up to a shallow balcony with a safety railing, transforming your space in seconds. The CABRIO goes from window to balcony instantly, giving you the best of both worlds as the top half opens like a traditional roof window.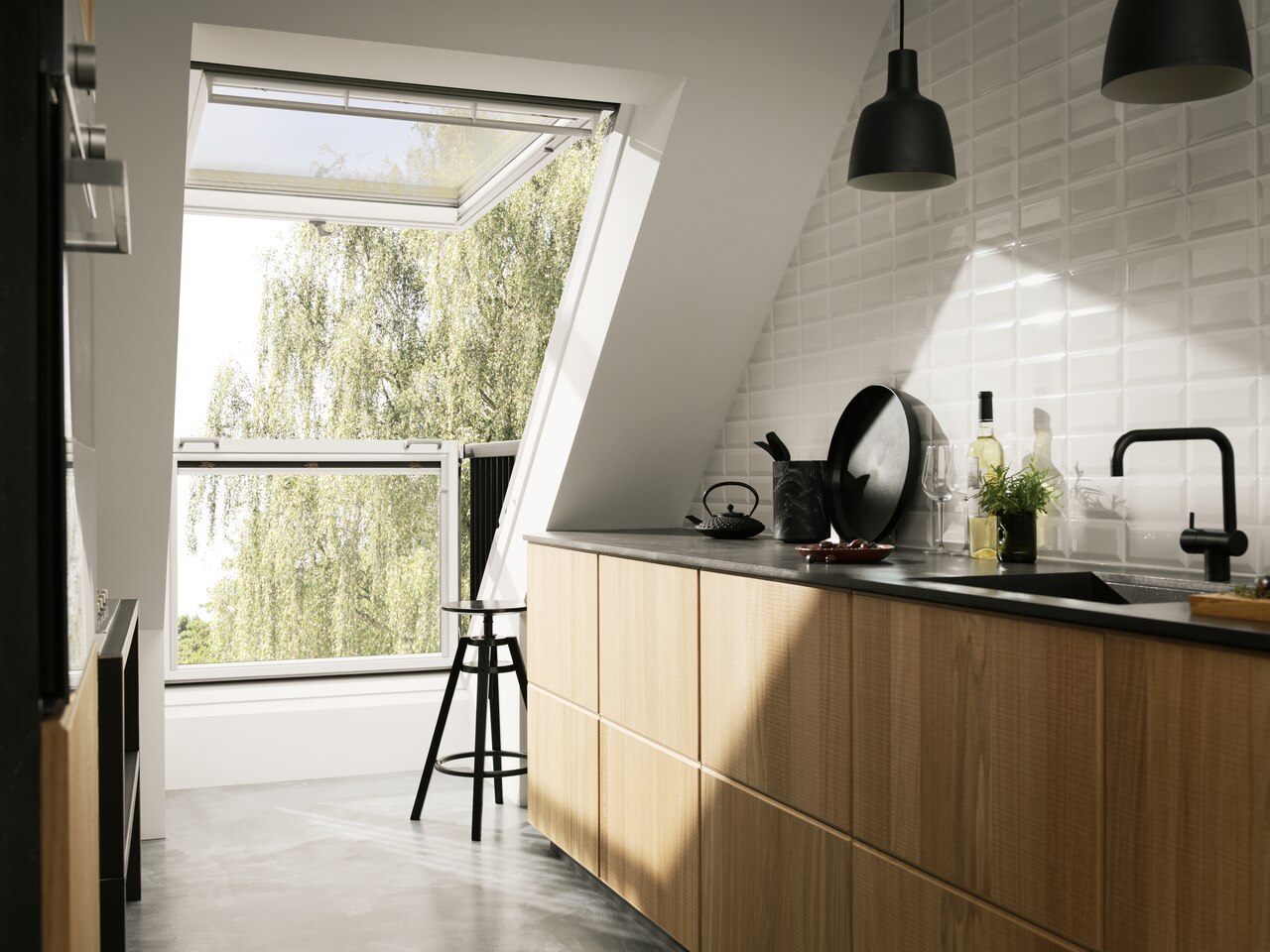 Similar to the CABRIO, the VELUX GEL Roof Terrace is ideal for letting you access roof areas when open and allowing in daylight when closed. Essentially, it is a door to the outdoors with floor-to-ceiling views, allowing you to access outdoor space you may have not thought possible with a sloped roof.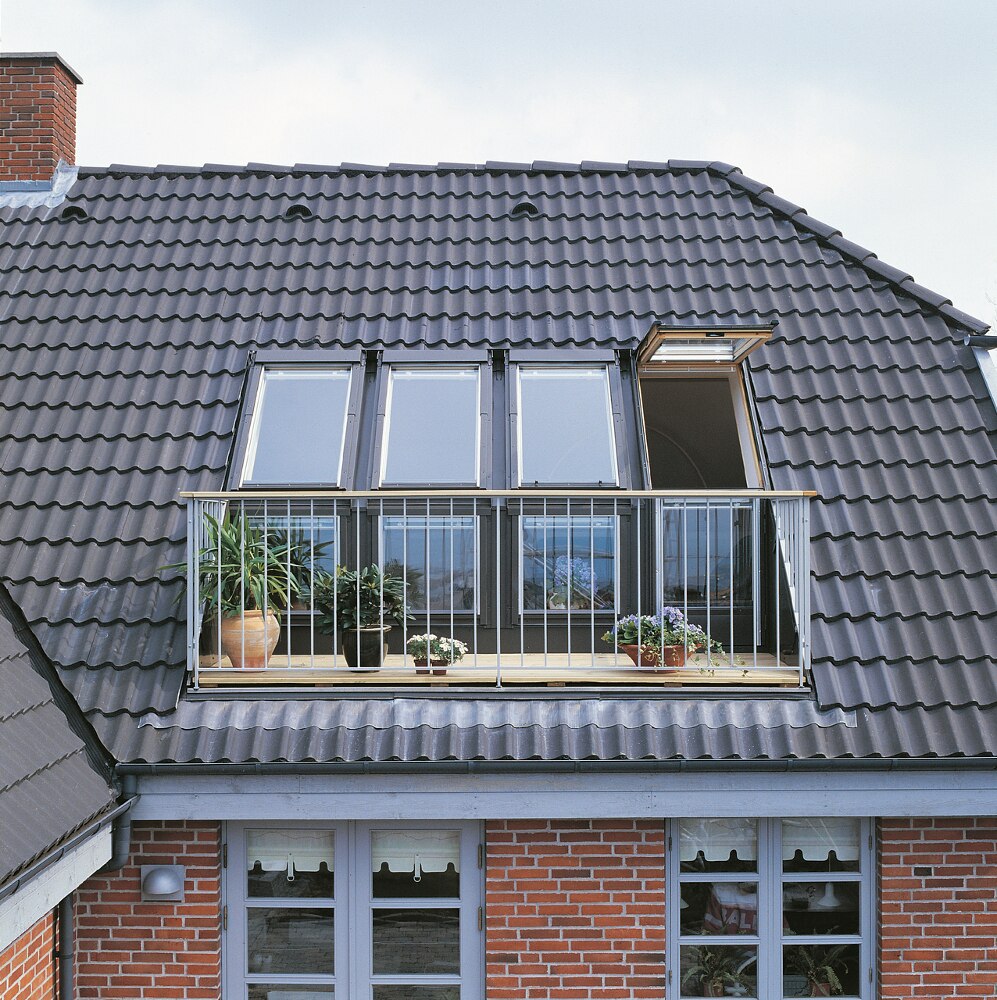 Roof terraces and balcony systems can give you access to the view and fresh air, flooding your roof space with light. They also give a redundant space a new lease of life in a way you may not have considered. But, that's not the only benefit. Roof window systems take the conversion of your roof space a step further, adding value to your property. These balconies transform your space and add a splash of luxury for a low cost.
Not all properties have a garden, so adding a roof terrace can increase the desirability of your home when you are selling it on. Adding roof space to a property without an outside area will spark more interest (and most likely sell faster!) than similar properties. Research has found that the addition of a roof terrace can typically add more than one-tenth to the value of a property - and this could rise to as much as a quarter in highly desired areas!
Although most of our roof windows will not require planning permission, it isn't guaranteed that roof renovation work will be permitted for your home. We would always recommend contacting your Local Planning Authority if you are unsure.
Whether you are adding a roof terrace as a refuge to relax and escape in your own oasis, or planning to add value to sell your property on, YARD can help.
YARD Direct has been bringing light into your property since 2013, we have the most sharply priced products and in-depth technical knowledge so we can help our customers every step of the way. Our lines are open Monday to Friday from 8am to 10pm, so if you would like to find out more information, please give us a call and one of the team will be happy to help.