Posted by Becky Graham on 11th May 2017
A common problem with a simple solution. Replacing the handle on your VELUX window can seem difficult and it is always worrying that you may damage the window. However, with these 6 easy steps, you can change the vent bar on your VELUX window yourself, quickly and easily!
Step 1: Remove the gasket by pulling the gasket away from the bridge.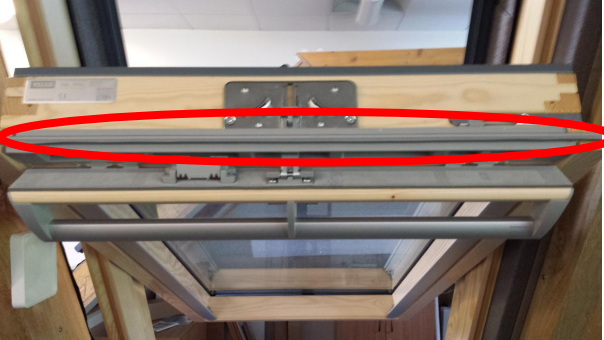 Step 2: Remove the 4x screws, as shown below by the red arrows, using a Torx 15 screwdriver or drill bit.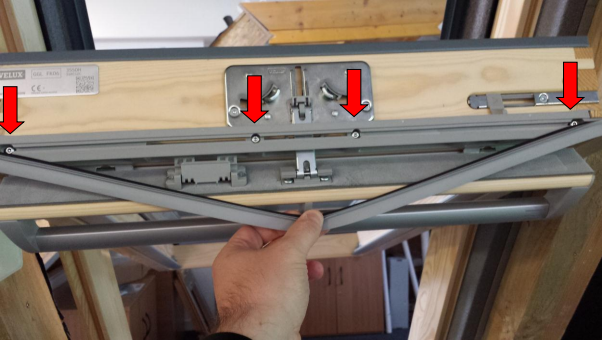 Step 3: You then need to remove barrel bolt. You can remove this by removing the screw shown below by the red arrow.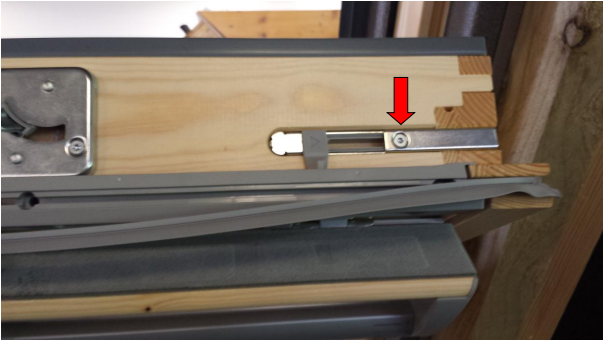 Step 4: Then you simple lift the barrel bolt away from the window.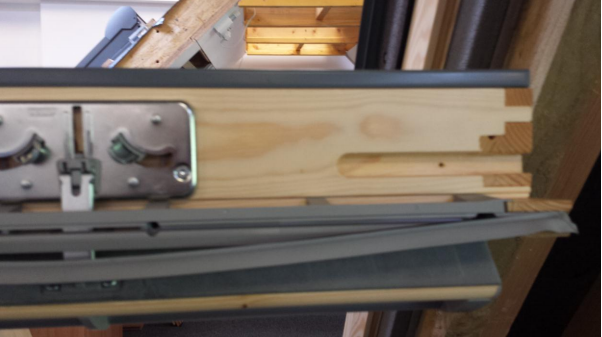 Step 5: With our tool supplied (or you can use a small flat head screwdriver if you do not have the tool) you need to disengage the vent bar by:
1. Inserting the tool into both sides of the clip then lift the front of the clip to release from the lock mechanism (take caution to protect around the clip to avoid any damage)
2. Remove the cable flex from the middle of the clip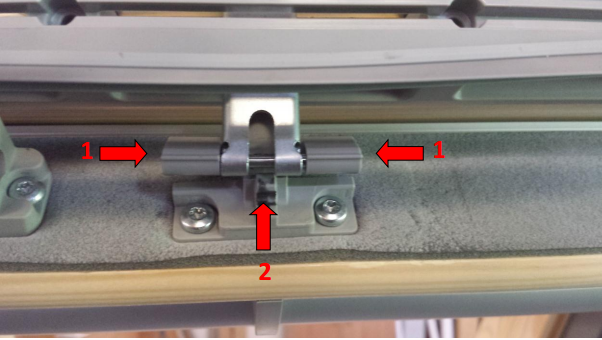 Step 6: Finally, lift the bridge away from sash and remove both screws as shown below then slide the ventilation bar away from the sash.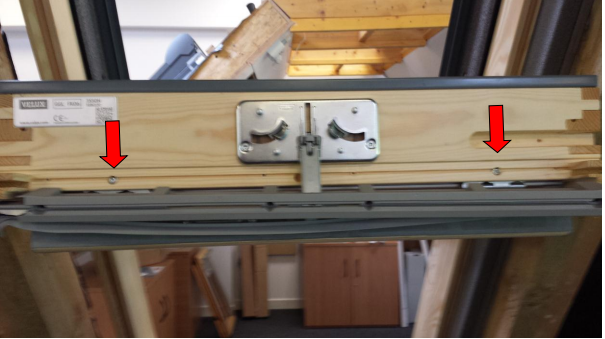 To refit the ventilation bar, please simply repeat the process in reverse.
If you have any further questions regarding the vent handle, you can contact VELUX directly on 01592 778 225.