Posted by Alice King on 8th April 2021
VELUX take pride in designing beautiful high-tech roof windows that convey a seamless and timeless design, suitable for any home.
Always wanting to be ahead of the curve, VELUX are constantly technically advancing their products and features, making them more adaptable to the market and more suitable to new industry materials and tools. Adapting their core products, such as flashings, offers more versatility for home or commercial projects.
VELUX flashings offer a simple solution to a variety of roof tiles and pitches, and their newest development allows them to accommodate to a wider rage, enabling their roof windows with a more seamless fit and design.
Introducing the EDT flashing!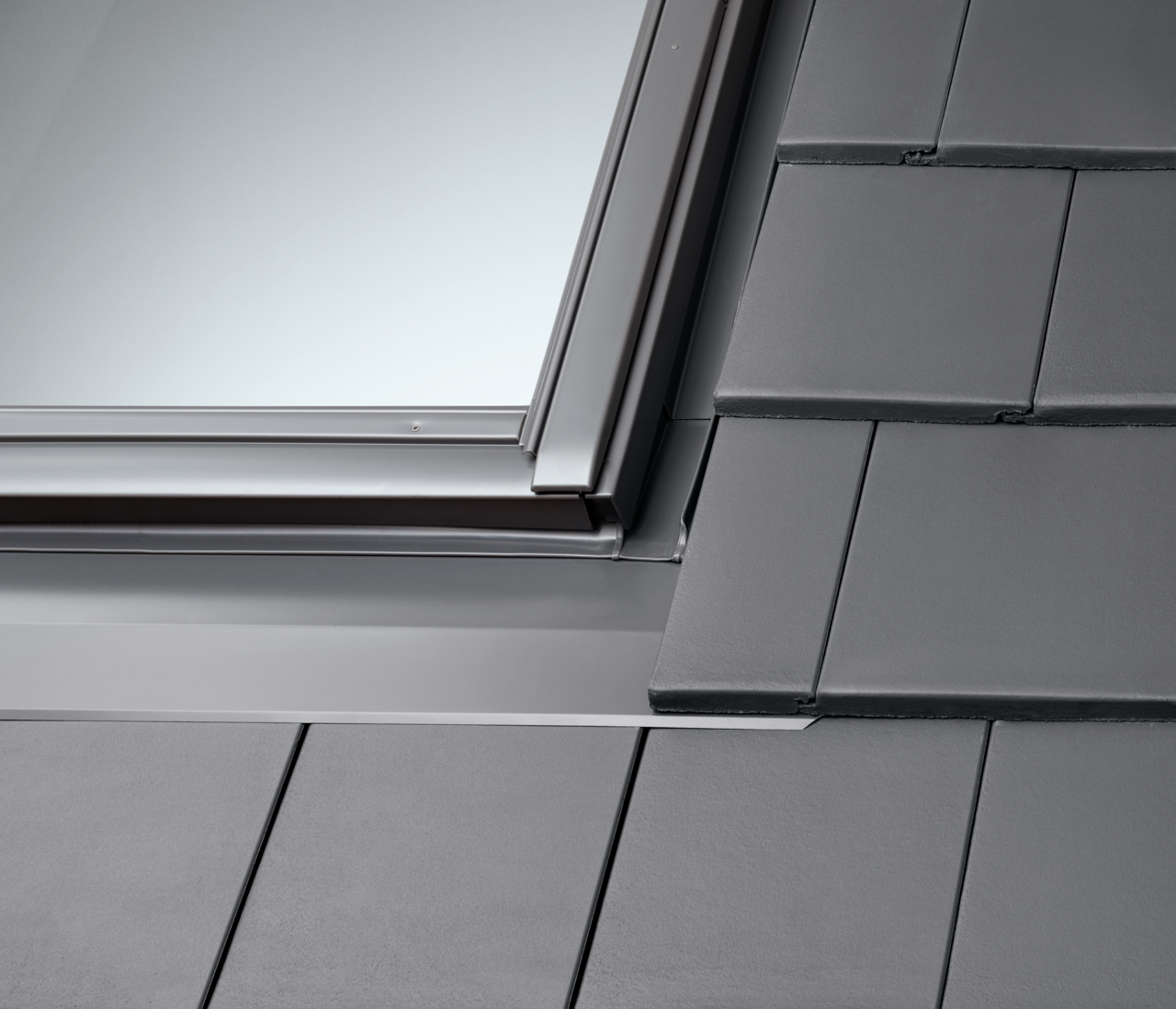 For a neater finish, the EDT flashing is the perfect solution for slim interlocking tiles, ensuring a watertight solution for your project. It prevails over the trusted EDP, which isn't compatible with interlocking tiles, the EDW which isn't suitable for thin tiles, and the EDP for a smoother and simpler install.
Ideal for flat roof tiles 15-40mm thick
Designed for roof pitches from 20°- 90°
EDT 2000 variants come with installation products
Suitable for interlocking tiles
With the EDT, installation is made easier and simpler, find out how The Installation Guide
A few further things to note about this flashing; it is only compatible for single windows and isn't suitable for a recessed fit.
Price range (depending on widow size): £59-£118
The EDT flashing is a great solution and addition to the VELUX portfolio and we believe it will be the perfect fit for many upcoming projects.
If you wish to find out more or purchase an EDT flashing with your window call us on 01786 357252