VELUX glazing is a key choice when choosing your roof window. The important thing is that you know the options you have. The way the glass is manufactured is different for each type which is what separates them. Like most things, the types of window glazing do have their pros and cons. The type of glazing that will meet your needs, depend on your priorities, budget, and the level of efficiency you want from your windows.
Double Glazed Units
Also known as double pane, double glazed windows have two sheets of glass with a space in the middle. Argon gas is inserted in between the layers of glass, designed to help insulate the windows. Double glazed windows are the most common type.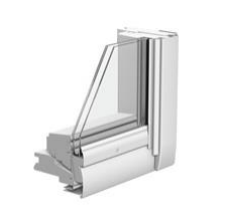 Triple Glazed Units
Triple glazed windows have three sheets of glass, all with argon gas in between. Triple glazed windows are the best insulated, but they are also the most expensive. They are not very common due to the price and because they are usually only used in colder climates that need the extra insulation.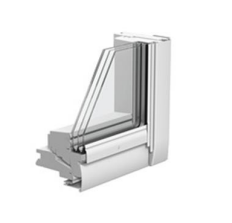 Different glazing options
66 Glazing (Well-being) - Minimises the cold feeling whilst also blocking outside noise so you can feel warm and relaxed. The windows are easy to clean, and the anti-dew coatings provide clearer views.
67 Glazing (Extra heat glazing) - Best performing 3-layer glazing, designed to provide the ultimate combination of thermal efficiency and noise reduction which delivers the ultimate indoor comfort.
68 Glazing (Better comfort) - Includes all of the features from 70 glazing but with better energy-efficiency. This type of glazing reduces the feeling of cold that comes from other windows during winter.
70 Glazing (Comfort) - This is a standard double glazing sitting around 24mm with a laminated inner pane allowing for strong glazing to support all different weather conditions.
Special Glazing's
69 Glazing (Heat Protection) - Filters out the heat from the sun's rays to ensure that your home is kept more comfortable.
62D Glazing - Highest-performing noise reduction glazing! This 2-layer glazing offers excellent reduction of sound and street-noise. This is the ideal type of glazing for homes near busy areas.
62 Glazing - With 3-layer glazing, it provides up to a full 42 dB of sound reduction together with high thermal insultation.
70Q Glazing - Provides an array of security features to prevent attempts of external force and breakage.
15 Glazing - Designed for low pitch roofs, 15 glazing offers all VELUX premium standard features and better energy-efficiency.
VELUX Glazing Benefits
● Rain Noise Reduction
● Safety Lamination
● Toughened Glass
● UV Filter
● Easy to Clean
● Anti-Dew
If you would like advice in knowing which glazing is best suited for your home, then you can give us a call on 01786 357252 and one of our team will be happy to speak to you.