Posted by phoebe skinner on 11th October 2019
When it comes to buying a roof window, there is much more to consider than simply choosing the desired size and colour that you would like. Fortunately, in this blog, we help you choose the right roof window option for your home, as we share our knowledge on everything from roof window features to their amazing capabilities that you may not know about.
At Yard Direct, we can help you maximise daylight, reduce energy consumption and improve your homes thermal performance in just one read, so make sure you carry on reading this article to find out how.
Consider Energy Efficiency
If you are looking to invest in a roof window to improve the energy efficiency in your home, then one thing you need to think about is the glazing area. Increasing your glazing area, can easily improve the amount of natural light in your indoor space, whilst increasing your solar heat. The lighter and more heat gained, the less you naturally rely on artificial heating and lighting systems, which can lead to a decrease in your energy bills. Although, if you are looking into a roof window option for a new build, then the energy impact of the glazing will be assessed during the initial design process.
In comparison to vertical windows, roof windows are a much more effective option, as they allow up to 3x more daylight in your home, compared to any vertical window of a similar scale.
Another significant benefit is how roof windows combat cold bridging as it reduces condensation that occurs when it's warm, due to the moist air in your home settling onto cold surfaces, such as a window frame. This can lead to black mould if left untreated, even in new homes because the correct balance of insulation and ventilation has not been achieved.
Not Looking To Install One Large Roof Window?
When installing roof windows, you also have the option to install two or more side by side or vertically if your home space has the right dimensions and layout for this option. This way you can not only increase the amount of natural light coming into your indoor space, but you can also create a unique home feature to your living space.
Health & Safety Features To Consider
Fire Escape Options: If you are considering your roof window to be a potential fire escape option, then it is imperative to check with your local planning authorities prior to your specification. For any roof window to be considered as means of an escape route, it needs to have an unobstructed opening area of at least 0.33² and the opening to be a minimum of 450mm wide and 450mm high, which we provide with our VELUX Top Hung Windows.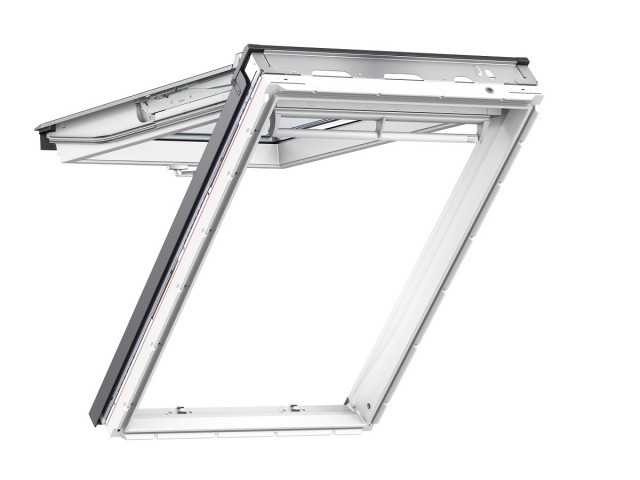 Part F Compliance: The construction legislation requires that both new and existing dwellings need to be Part F Compliant and have to provide a means of ventilation for everyone in the building, but new dwellings are measured differently compared to any existing ones, which are explained below
● New Dwelling Ventilation - This is measured through the whole-dwelling ventilation rate (measured in (I/s) which is determined by the number of bedrooms in the dwelling).
● Existing Dwelling - They are measured differently, as they are measured with an equivalent area for trickle ventilation in mm² for each room, instead of a whole dwelling rate in I/s.
The flow of fresh, clean air is just as important too, as it can have a great impact on a person's health and wellbeing. Here at Yard Direct, we provide our innovative ventilation systems with the use of uPVC that contains a trickle vent that allows air to even filter when the window is closed.
If you were unfortunate to have a fire in your home, we provide smoke ventilation systems, that help ventilate natural heat and exhaust, whilst complying with the regulations of keeping your home safe.
An Easy Installation Is Important For Everyone
Whether you decide to tackle the installation yourself or need someone to do it for you, the easier the roof window is to install, the better! At YARD Direct, we have the option for you to receive a member of our certified VELUX installers to come out to your home. You can also find out more about our delivery options here.
We are proud to provide you with innovative roof windows, here at YARD Direct! If you feel this is the perfect option for your home renovation, a new building venture or if you would like to create an additional profit to your home selling, then make sure to give us a call on 01786 357 252 today and find out more about how we can help you.