Posted by Becky Graham on 30th May 2018
Create the WOW factor in your home with a Flat Roof Lantern and turn an ordinary room into the standout feature of your home. Flat Roof Lanterns offer exceptional benefits that you don't get with ordinary roof windows. Bringing in the natural light, a lantern will transform the way your home looks and compliments both the internal and external design of any home.
They are available in a massive range of shapes and sizes, as well as a choice of different glazing and ventilation options so we are sure there will be something to meet your needs.
Flat Roof Lanterns are ideal for extension projects and can transform any room in your home. Teamed up with a bi-fold door, you can let the natural daylight flood into the room below.
We offer a brilliant range of flat roof lanterns from the best manufacturers: Atlas, Whitesales & Skypod. Below you will find further information of each of the roof lanterns that we offer.
Before you buy… make sure that your home isn't overlooked by neighbours or the roof isn't accessible easily as this could pose as both a privacy and security risk.
Atlas Roof Lantern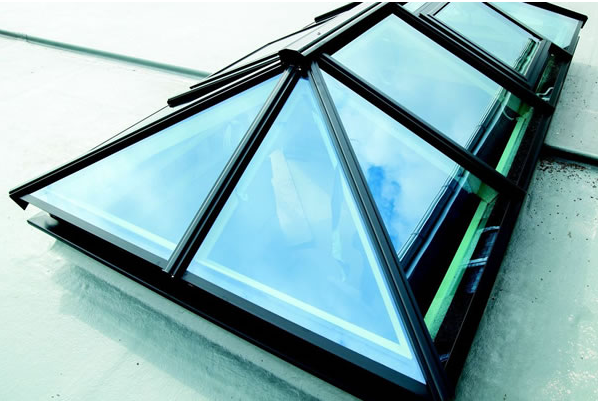 Come with a slim aluminium frame, allowing you to make the most of the natural daylight.
You have the option of the Traditional Roof Lantern and the Contemporary Roof Lantern.
An internal appearance like no other – hidden tie bars and slimmer ridge and rafters.
Modern external design with very low sight lines.
Whitesales Ridgelight Lantern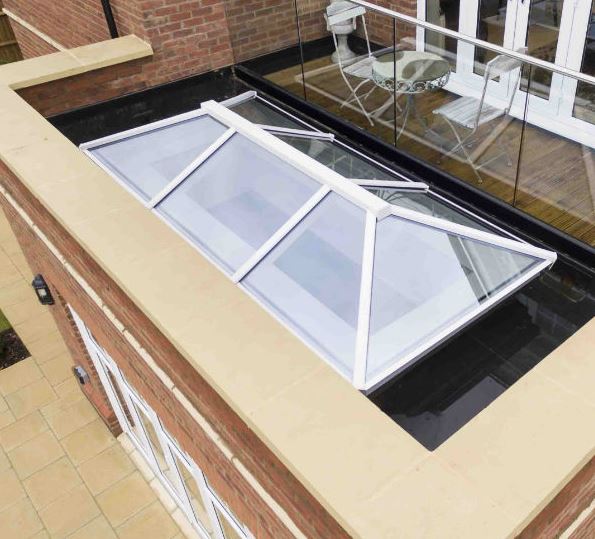 The Whitesales Ridgelight lantern comes in a slimline aluminium framework which integrates seamlessly into most homes.
Perfectly designed to deliver outstanding light performance.
Thermally insulated
Quick and easy to install
Skypod Lantern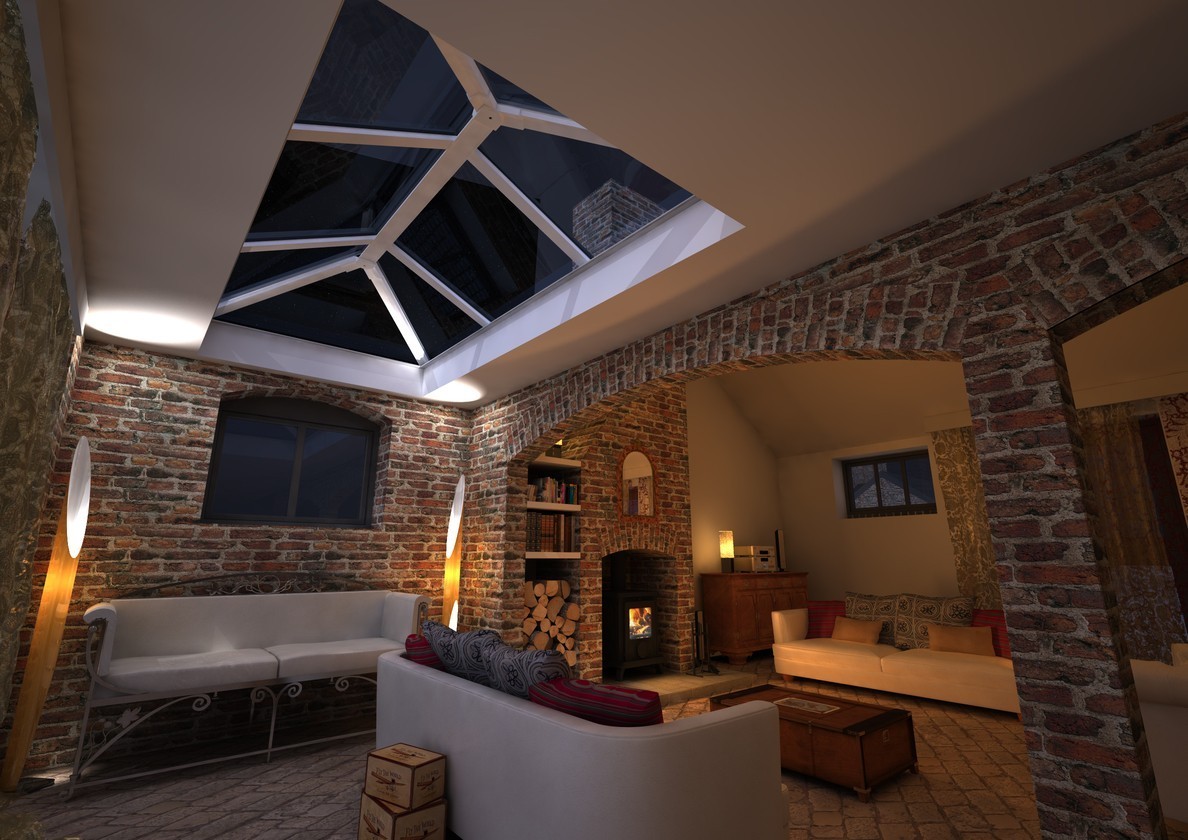 The Skypod Lantern has a sleek design made for superior performance.
Comes only in uPVC making it more budget friendly than aluminium alternatives but still maintaining a high quality and style.
Massive range of sizes available, ranging from 75cm (W) x 75cm (L) all the way to 600cm (W) x 275cm (L) – so there is sure to be a size to fit your roof.
Available in a range of frame colours – white, golden oak, rosewood, moondust and anthracite grey.
We no longer offer Skypod or Whitesales. However we still sell ATLAS and have added the impressive Korniche lanterns to our range.
All the Flat Roof Lanterns that we stock are extremely energy efficient with low u-values and each come with a 10-year guarantee.
Please note: The Flat Roof Lanterns are all bespoke products which means they are non-returnable.