Posted by Becky Graham on 5th September 2018
As we spend more and more time indoors (90% of our time is spent indoors!), why would you not want to make it more enjoyable? With the VELUX ACTIVE kit, you can ensure your indoor climate is healthy for you and all the family.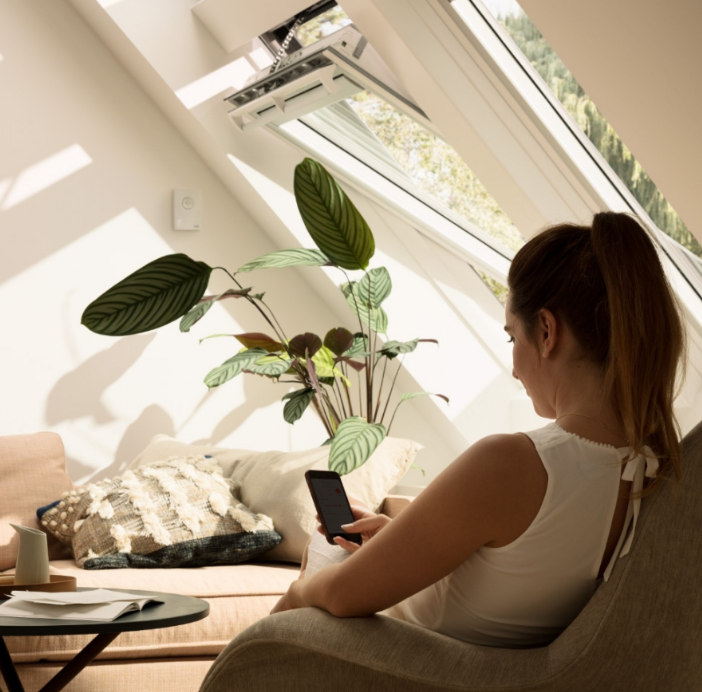 VELUX ACTIVE was created with French brand NETATMO to create this innovative indoor climate solution. It works in conjunction with VELUX INTEGRA products seamlessly and improves your indoor climate by monitoring temperature, humidity, and air quality (C02 levels). This fantastic system provides regular, automatic ventilation allowing it to create the best indoor climate for your home. The VELUX ACTIVE also comes with a smartphone app which allows you watch and manage the air condition in your home, straight from your phone!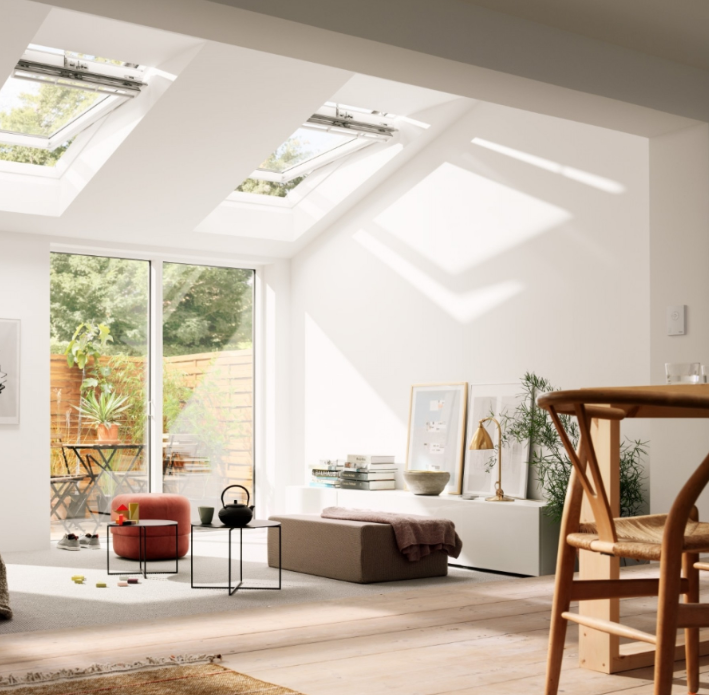 The VELUX ACTIVE Package is a three-piece kit, giving you everything you need to improve your indoor climate. The Gateway connects everything together as well as connecting to the internet via your WI-FI router. The indoor climate sensor measures the temperature, humidity and C02 levels continuously to operate your windows accordingly. It is recommended to purchase additional climate sensors for each room which has a VELUX INTEGRA product in it. The departure switch lets you leave your home with ease. By tapping the switch as you leave your home, you can simultaneously close all your VELUX INTEGRA Windows while securing ventilation through the ventilation flap which will remain activated.
Additional Indoor Climate Sensors and Departure Switches can be purchased if you have more than one room with a VELUX INTEGRA product or if you would like a departure switch for each exit door.
Shop VELUX ACTIVE Indoor Climate Sensor Shop VELUX ACTIVE Departure Switch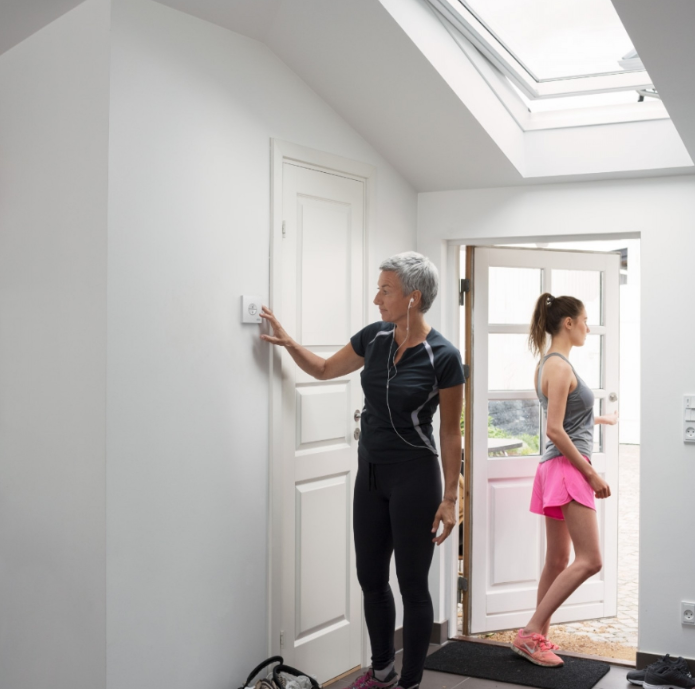 On top of all of this, the VELUX ACTIVE is compatible with Apple Homekit which means you can control your VELUX INTEGRA Products and other smart home devices using voice control. Simply tell Siri to open or close your roof windows or blinds – its as easy as that! (Requires iOS 9.0 or later)

To install the VELUX ACTIVE you need to have either electric or solar windows and/or blinds as well as the io-homecontrol® logo showing on your remote. Don't worry if you don't have this, you can upgrade your VELUX manual window to a solar one with a VELUX KSX Conversion Kit.