Roto windows are one of the most easy to fit window types and offer a great mix of energy efficiency and heat protection. A very common question asked when customers are looking for roof window blinds or blackout blinds is 'How do I find my Roto identification code?' The answer is actually very simple.
Why do you need roof window identification?
Roto roof window identification is necessary when you decide you want accessories for your window. Finding the right window code for your window is super simple and most of the time requires no measuring. Most window manufacturers will provide a nameplate on the sash giving you the window code. The full window identification number will give you the window size, production batch and window series, which is great if you are looking to buy blinds for your windows.
The window identification is also ideal to have if you ever find yourself needing replacements or spare parts, like sealing gaskets or fittings.
How do I identify my window?
There are a few ways in which you can identify a Roto window, but in order to do so, you need to make sure you have the full identification number. Here are a few of the ways that you can identify Roto Roof Windows:
Identify by nameplate: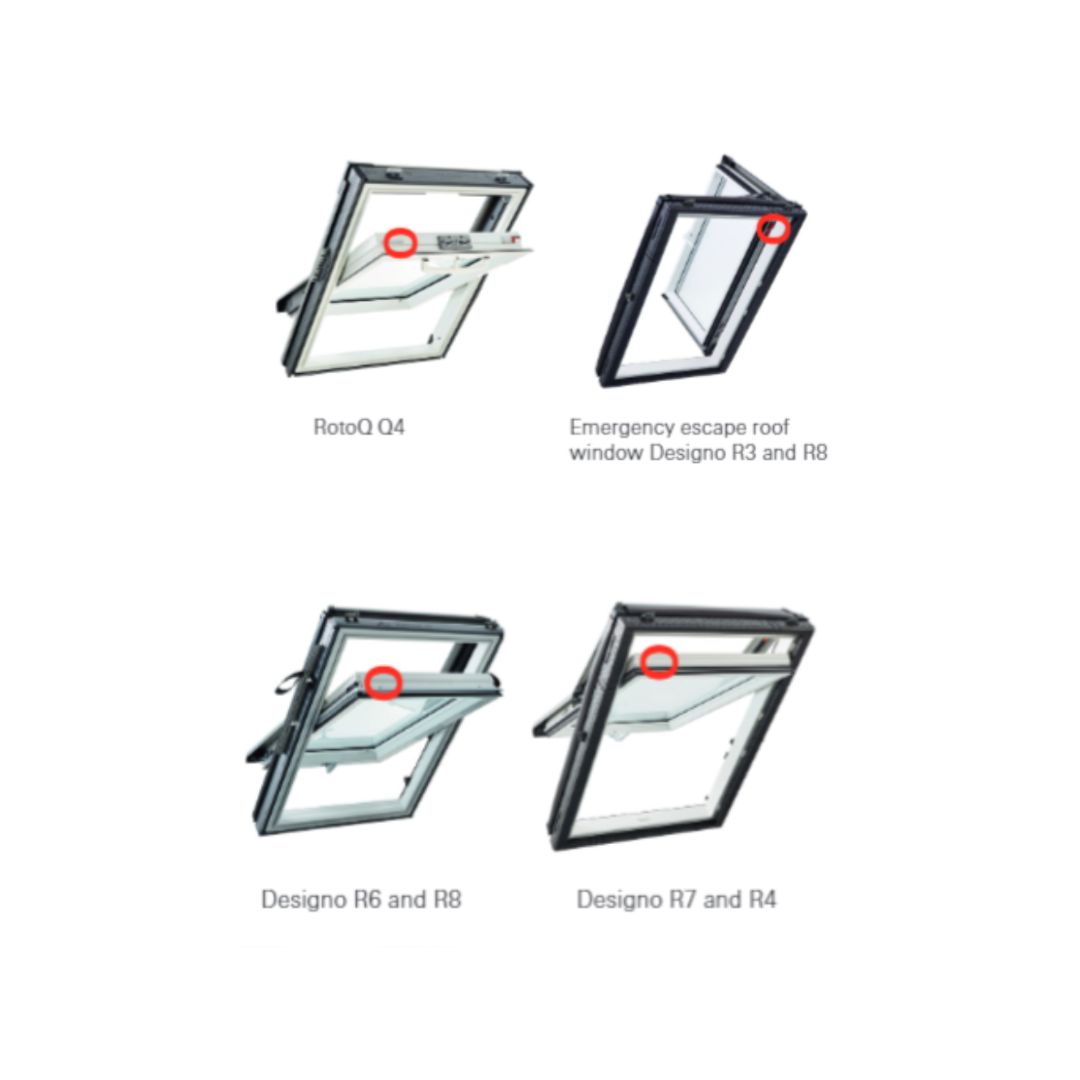 Some of the newest roof windows since 2019 have all got printed nameplates on the sash. You can find the windows nameplate when the sash is open in a cleaning position. The identification imprint or serial number is usually visible on the left-hand side of the sash as shown in the picture below.
If you have windows manufactured before 2019 they have plastic nameplates which look like a blue or a red strip attached to the sash. You can see the identification number when the window and the strip are both open.
Window Glazing:
If you can't find the identification number from the nameplate, you can also look for the number printed in the silver frame located in the glazing. The number in your window will be found on the top, sides or at the bottom of the window.
If you've not yet chosen the windows for your home and are just doing your research first, why not take a look at our range of windows available? Choosing the right roof window can be difficult, and there can be a lot to consider, but with the help of our experts we can make your experience that much easier, and stress-free.