Soon enough you'll have your family, friends and estranged aunts knocking at your door for a summer of laughter and burnt sausages. With that said, when was the last time you properly looked at your front door? Does pickling paint, a rusty letter box, and windows that are more stained with dirt than stained glass come to mind?
If so, it's time to replace your tired unwelcoming door with a new one from YARD Direct. The doors have thermo technology, are easy maintenance, have a realistic wood texture, and the Virtuoso seal of approval, which is only acquired after rigorous quality testing at every stage of the manufacturing process.
A door isn't just to look good though; a shocking fact is that a burglary happens every 108 seconds in the UK. 64% of burglars come through a front door, having an old door with faulty locks makes your home more susceptible to break ins, so enquire with us today to keep your home safe.
See below some of the stunning designs to help you pick the right door for your home. Because no one wants door shame.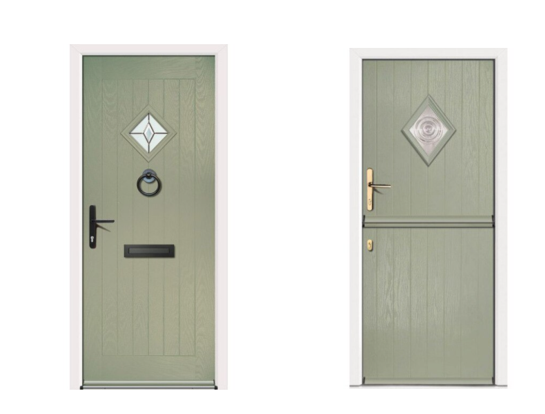 These two stunning olive-green doors with diamond window placements scream cottage core. Can you imagine them adorning the front of a thatched cottage? At just £838.80 these doors would be sure to make any house a home.
YARD Directs combination of cutting-edge precision engineering and master craftsmen mean any of their doors have incredible accuracy, unrivalled detailing and are the highest of quality.
If your home is less cottage core and more streamlined avant-garde then we have you covered, again for just £838.80.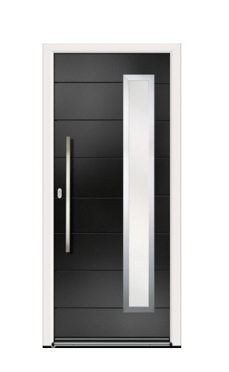 Dark black with lined detailing, large window and modernistic metal handle this door is unique in style, eye-catching and sure to get complements from the chicest members of your family and friends.
You may be unsure of how you'd describe your homes aesthetic, sometimes people just want superior quality, classically beautiful doors that are made to last, and if that sounds like you, you're in the right place.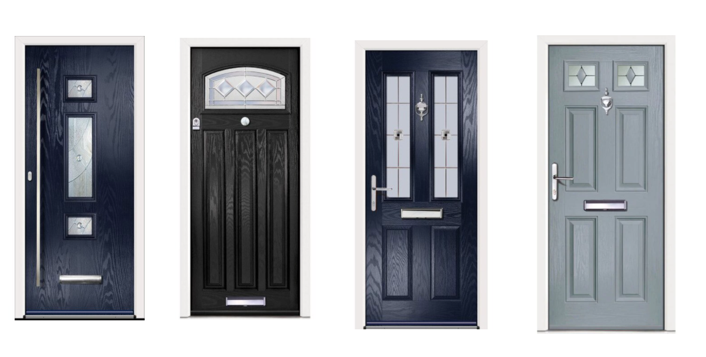 Rich colours, embossed panelling, wonderful windows, quality door knockers, and letter boxes to ensure you'll never miss a delivery. All doors are amazingly priced at just £838.80 and YARD Direct work with a network of the UK's most elite to make sure you get the best Virtuoso door installed to the highest standard in your home.
YARD Direct have a 5-star excellence rating on Trustpilot with satisfied customers saying "I dealt with James throughout & found him patient, helpful & knowledgeable. Deliveries all arrived as & when promised. Very competitive pricing, professional service. I've used them again since my initial purchases & shall do so again in the future." Don't just rely on our amazing reviews though, find out for yourself by calling on 01786 357 252, Monday-Friday, 8am-10pm, and one of our dedicated team will be happy to help.
Alternatively, you can fill out a contact form at YARD Direct. We look forward to hearing from you about your new Virtuoso door.