With the latest rise in energy costs, now more than ever it's important to make sure that your house is insulated properly.
Insulating a roof is one of the best energy saving home improvements that you can make, yes it isn't a cheap option, however in most cases your money is well spent because you'll save much more on your energy bills. On average a quarter of heat is lost through the roof in an uninsulated home, and if installed correctly it could pay for itself many times over in a 40 year lifespan.
Materials for insulating a home are relatively cheap, if you think a whole roof on a standard home could be insulated for near to nothing, and you're looking at spending just a little over £200 - then why not do it?
If you are looking to cut the costs of your energy bills down in 2022, why not look at insulating your roof? In this blog we discuss all you might need to know about insulating a pitched roof.
Building Regulations for Insulating a Roof
If you are wanting to insulate a pitched roof, then the insulation can be placed between the ceiling joists, but the thickness may vary depending on the material you choose to use. If your pitched roof has no ceiling then the insulation will be placed between the rafters.
There are many rules and regulations for insulating a roof. Because the heat rises, Building Regulation requirements for heat loss through roofs are more stringent than those for walls. The limiting U value (the maximum U value which cannot be exceeded) required under current Building Regulations for the roof is 0.20W/m2. To meet these requirements, you should insulate your roof with an insulation board of around 150mm thickness. However, you'll need Building Regulations approval before any work can be carried out.
How to Insulate a Roof
When it comes to actually insulating your roof, you're going to have to make a decision about whether you want to insulate a pitched roof at ceiling height, or at rafter height. The current, most popular trend in 2022 for insulated roofs is installing insulation between the rafters, thereby keeping the roof timber warm, this is known as 'warm roof'.
Warm roof insulation consists of warm flat roof insulation, that is airtight without any gaps. Your insulation is applied directly on top of the steel, concrete or wooden deck, with another layer below - making sure that no moisture can come through the construction.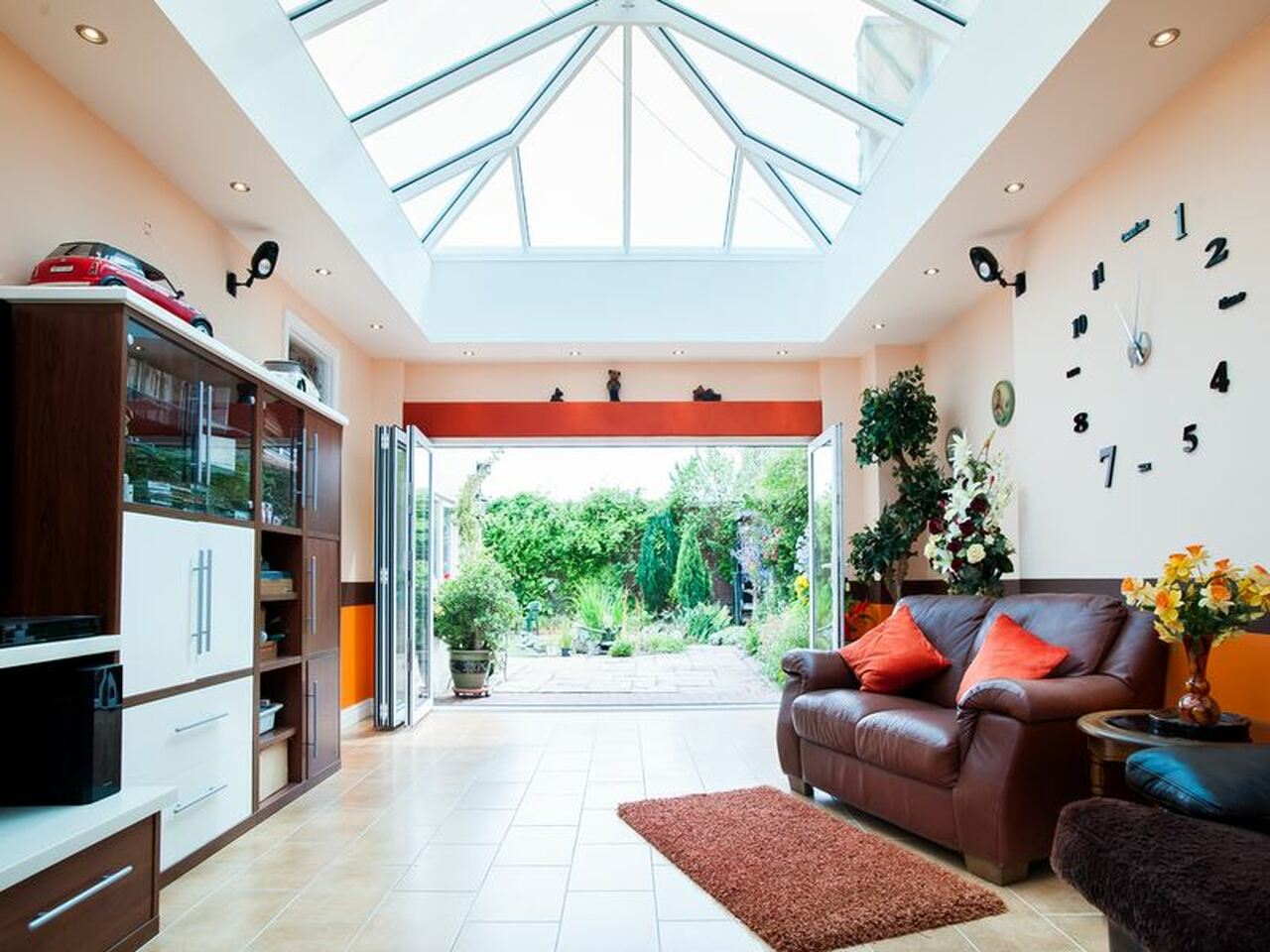 The Benefits of Insulating Your Home
Lower Energy Bills & Reduced Heat Loss
Insulating your home helps to keep out cold air and creates a comfortable temperature inside your home. Without any proper insulation, your house will lose a lot of heat during the winter months, which will result in greater energy usage to warm your house up. Rising living and energy costs are putting a strain on the income of many homeowners, so it's important to make sure your house is well insulated, so you aren't throwing money away.
Environmental Impact
Another benefit to insulating your home is that it will have a significant effect on the reduction of energy consumption, this in turn will reduce the carbon dioxide emissions in the atmosphere. An increase in our carbon dioxide results in an excess of greenhouse gasses, therefore contributing to melting ice caps and rising ocean levels.
Comfort
A fully insulated property will provide a dry, warm and comfortable place for you to live. Also, insulating your home prevents condensation from occurring which can cause damp and mould, which can have a negative impact on your health.
Insulating your home has many benefits, and we hope this blog has given you more knowledge about insulating your home. If you have any questions then please contact our team of experts who will be more than happy to help. Alternatively, you could have a look at some of our other helpful blogs and guides here.