Posted by Becky Graham on 11th September 2018
With the VELUX INTEGRA range you can have easy control of the daylight and ventilation in your home in both in-reach and out-of-reach places with just the touch of a button. The innovative VELUX INTEGRA Range provides your home with the ultimate comfort and they are the choice of luxury in Centre Pivot Skylights. However, it can be difficult to know which VELUX INTEGRA product you should go for. To make it easier for you we have created this blog to highlight the main differences between an Electric and Solar powered VELUX windows.
Buy VELUX INTEGRA Electric Window Buy VELUX INTEGRA Solar Window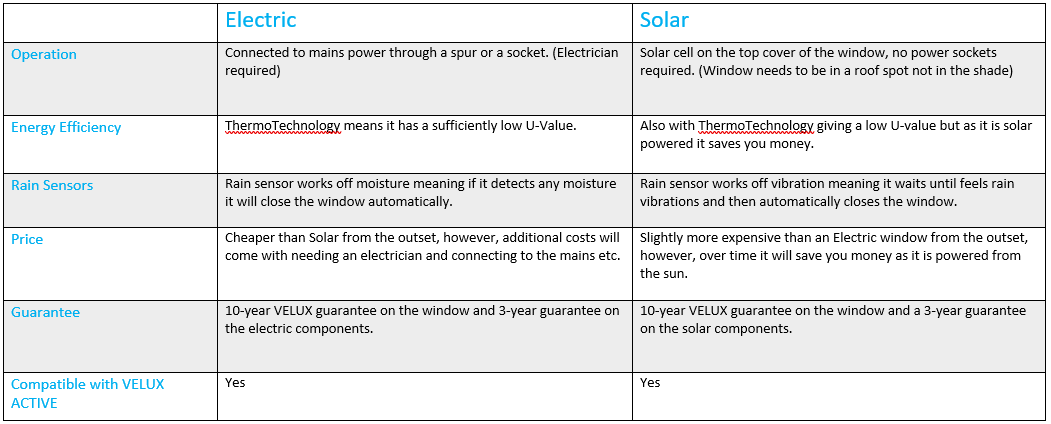 Also, with the VELUX INTEGRA products they are now compatible with the new VELUX ACTIVE Package where you can ensure your indoor climate is healthy for you and all the family. Check out our blog to find out more.