Posted by Jodie King on 12th July 2017
Create the ultimate home comfort and have the ability to control your window with the touch of a button. A stunning feature to your home which is sure to tick all the boxes so why not upgrade your manually operated roof window today with a VELUX INTEGRA Solar Conversion Kit (KSX 100).
The KSX 100 is a complete kit for converting VELUX manually operated, centre-pivot roof windows GGL and GGU into solar-powered, remote-controlled roof windows with features similar to those of VELUX INTEGRA Solar Roof Windows.
The conversion kit consists of the following:
Solar-powered window operator
Rechargeable battery
Solar Cell
Rain Sensor
Adaptor plates A and B
Installation components
Control Pad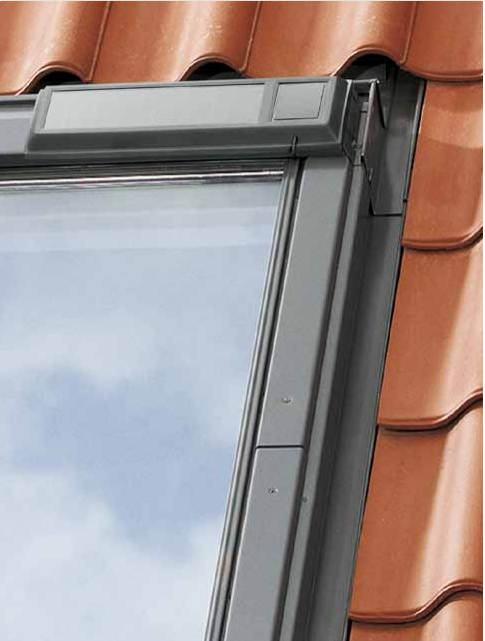 For installation instructions of the KSX 100 Solar Conversion Kit check out this VELUX step by step guide here.
The Conversion Kit allows both manual and remote controlled operation of the roof window. With the innovative VELUX control pad, you can operate the window (open/close/stop) or programme the window to open or close at a set time.
With the included rain sensor, there is no need to panic. The rain sensor automatically closes the window in the case of rain, giving that extra peace of mind.
If you have any further questions after reading this guide, feel free to contact VELUX directly on 01592 778 225.