Posted by Lawrie Fraser on 5th December 2022
Why Dakea windows?
Are you desperate to open up your home to maximum daylight and healthy living standards but are worried about quality and affordability. DAKEA roof windows are an affordable, yet high quality roof window brand. Still not confident? Well, here is very reason you should choose DAKEA windows.
Affordability – DAKEA prices are extremely appealing to the eye for our customers. DAKEA windows start from just under £300 Inc. VAT for the window and the flashing (Dec 22). DAKEA is more budget friendly than some of the bigger roof window manufacturers.
Quality – DAKEA is the market leader in value for money roof windows. Although their quality does not exactly reflect VELUX. It is not too far off. The windows come with a full 20-year warranty ensuring peace of mind. DAKEA windows are a fantastic way to keep your home, your bank and you happy.
Experience – DAKEA is an experienced competitor in the roof window industry. Not just due to the 10 years they have already successfully served within the market. But the experience and knowledge with which they are supported. As part of the VKR group, who also owns VELUX. They have over 80 years of experience within the roof window world.
DAKEA'S Mission – DAKEA aims to provide the market with an all-new cheaper alternative to bigger brands and competitors. While aiming to be economically conscious by sourcing the best and least environmentally impactful materials.
A Leading Manufacturer - DAKEA windows are manufactured by ALTATERRA KFT in Fertőszentmiklós, Hungary. As part of the VKR group, ALTATERRA have a fully developed DAKEA production with extensive quality checks and performance testing to ensure you only ever get the best product serving long shelf-life, unmatched value for money quality and an eye-catching modern design.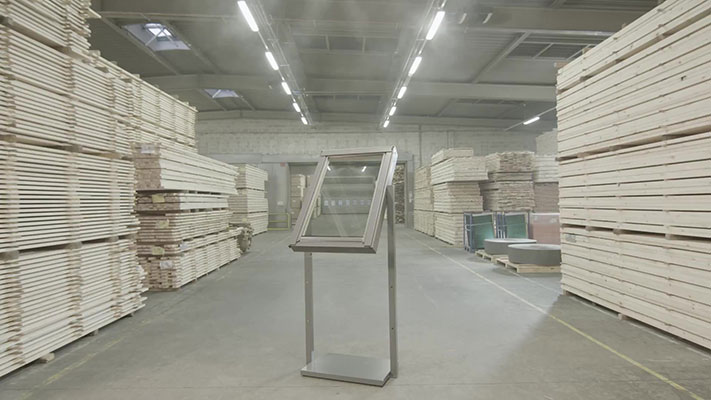 DAKEA window sizes – DAKEA windows hold some of the most popular sizes in the UK and European roof window market. Here is our DAKEA complete size guide.
DAKEA C2A – 55cm x 78cm
DAKEA C4A – 55xm x 98cm
DAKEA M4A – 78cm x 98cm
DAKEA M6A – 78cm x 118cm
DAKEA M8A – 78cm x 140cm
DAKEA S6A – 114cm x 134 cm
So why not choose DAKEA. Get quality roof windows for less.