Posted by Becky Graham on 15th April 2016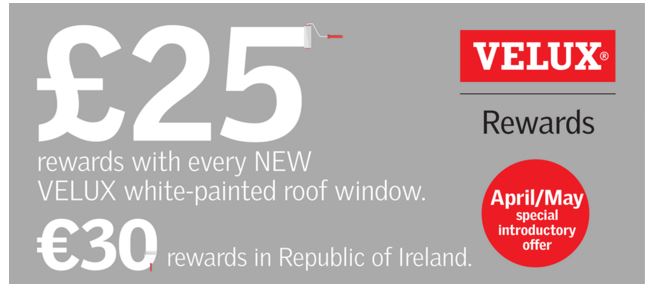 If you are an installer everytime you buy a VELUX white-painted roof window through April and May you'll get £25 rewards to spend with some great high street names.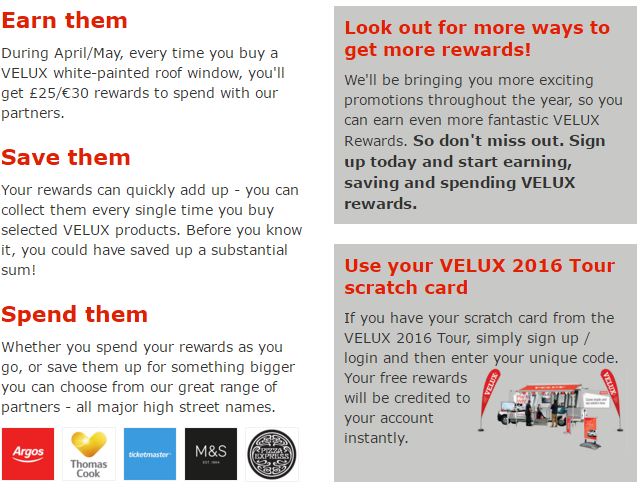 All you need to do is sign up on the the VELUX rewards page or log into your account if you already have one and start collecting.
If you need any further info please don't hesitate to contact us on 01786 357 252 or sales@yarddirect.com
Please note this deal is for installers only.