Posted by Alice King on 28th March 2021
With smarter technology than ever before, VELUX ACTIIVE provides homeowners with a permanently healthier indoor climate and the luxury of operating VELUX INTEGRA® roof windows by mobile or voice control.

Installing VELUX ACTIVE enables users to open and close VELUX electric or solar windows and blinds in the most convenient way.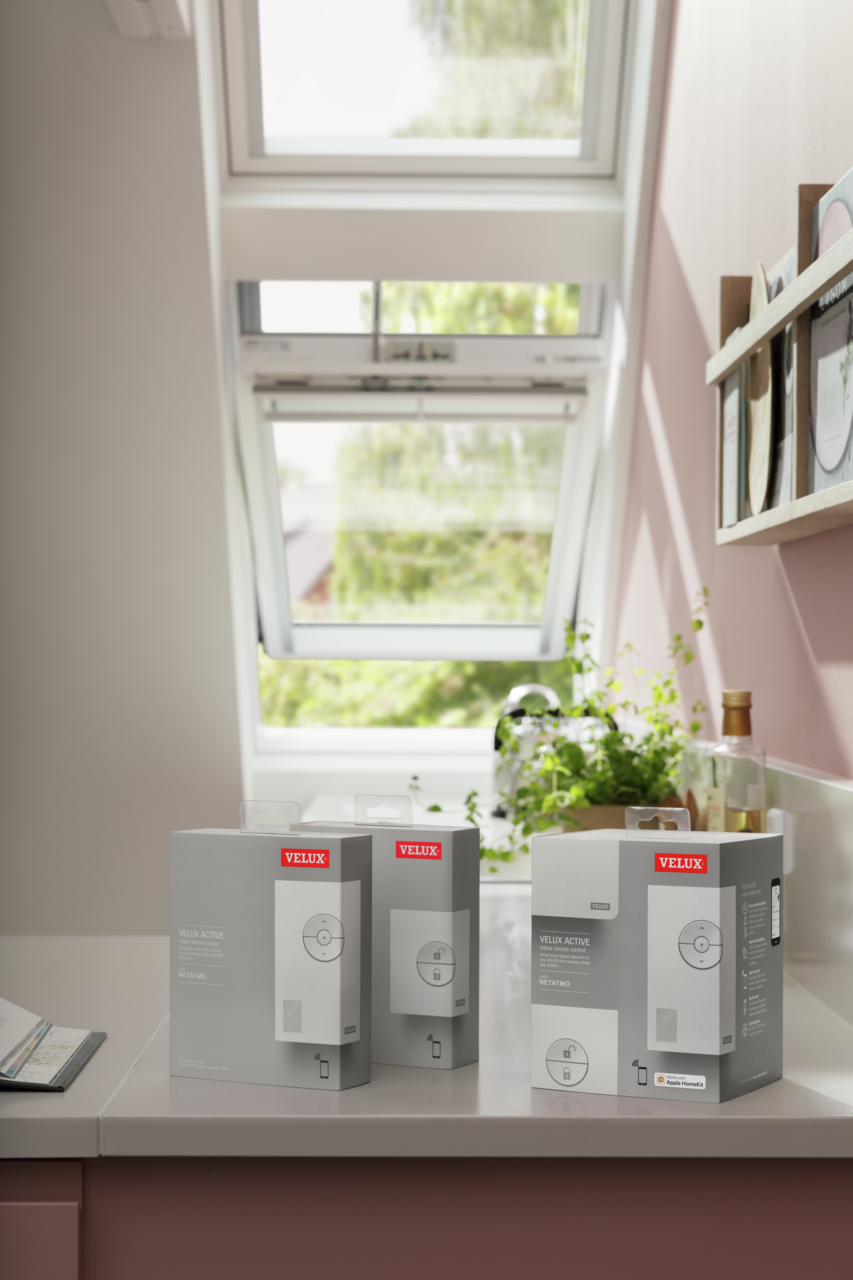 From less than £220 the VELUX ACTIVE kit comes with everything you need to easily install the system yourself, plugging into your home WiFi and operating both through the app and through Apple voice activation, leaving you totally in control. To see how it works check out this video!
Install for a healthier home
VELUX ACTIVE monitors your temperature, CO2 levels and humidity, so you can measure the indoor climate of your
home in a few simple steps.
VELUX INTEGR windows an respond to these readings, enabling them to open/close automatically to keep the home environment fresh and comfortable at all times.
Install for an easy operation
VELUX couldn't make it any easier, with the NETATMO app, users can adjust their indoor climate through a few taps from their mobile. Users have the luxury to operate their roof windows and blinds from anywhere in the world and can set opening programmes making this product even more desirable.
Install for easy set up
Simply plug in the VELUX gateway into the mains power supply and it will link the home wifi to the products itself. The app operates a step by step installation guide, meaning the home owner can set up and configure the rooms with out technical advice.
If you are an installer and or you just require further training, watch this VELUX training video for an easy installation and set up guide.